The impact of impact fees
Tax affects more than just parks, open space
Steamboat Springs — Impact fees may be a drop in a very large bucket for wealthy second-home owners, but they often make the difference between buying or renting for younger, first-time home buyers, the state's top housing official said.
"It's usually younger people looking to get a start who are the hardest hit," said Tom Hart, director of the Colorado Division of Housing said Wednesday.
Hart said locally imposed impact fees to pay for items such as parks and open space like the fees adopted by the Steamboat Springs City Council Tuesday night have increased the cost of housing throughout the state.
---
---
The fees adopted by the City Council Tuesday will fund capital items in four broad areas: parks and open space, city buildings, public safety and transit. The fees which would total about $4,454 for a single-family detached home do not need to go to voters for approval.
The city is considering offering developers of affordable housing a rebate to make up for the fees. While the developers would still have to pay the impact fee, they could potentially receive a rebate from the city's general fund. The city did not specify what would qualify as "affordable" at its Tuesday meeting.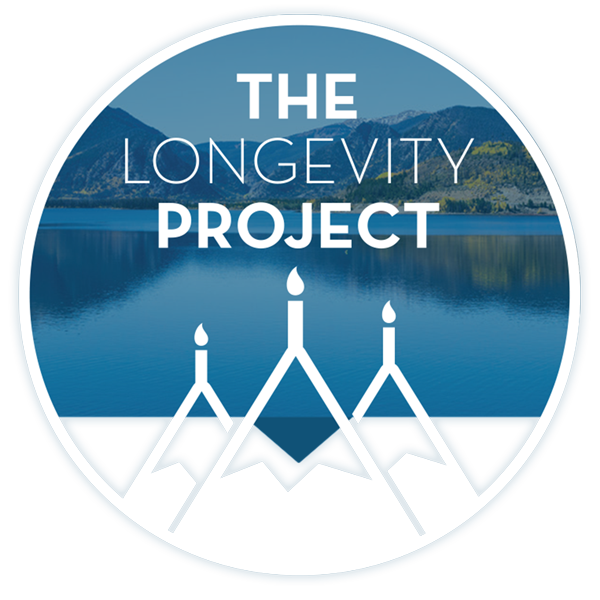 Participate in The Longevity Project
The Longevity Project is an annual campaign to help educate readers about what it takes to live a long, fulfilling life in our valley. This year Kevin shares his story of hope and celebration of life with his presentation Cracked, Not Broken as we explore the critical and relevant topic of mental health.
---
---
The city's consultant, Craig Richardson of Clarion and Associates, said he didn't think the fee would have a significant impact on the housing market, especially if the rebate program was in place.
Hart said his office has been tracking a trend throughout the state of local governments and school districts imposing fees on new development. Parks and open space the single biggest line item paid for by Steamboat's impact fees are the No. 1 item being funded by new impact fees, the study indicated. Impact fees for things like parks and open space have been implemented in Pueblo, Aurora and Arvada, among other cities, Hart said.
He said the allure of buying more parkland and building better facilities can be strong but must be countered by a realistic determination of just how deeply it will affect the housing market.
"The problem often lies with voters and taxpayers who want better services and things like parks and open space but don't realize that these issues could actually affect whether their children are going to be able to afford to buy a house in the community where they grew up," Hart said.
Parks, recreation and open space receives $3,272 out of the $4,454 in the impact fees charged on a single-family home.
Because the people who need affordable housing may not make up a majority of the voting population while the people who like the idea of more open space do the parks and open space issue can have more political clout, Hart said.
"If the fees negatively affect only 25 to 30 percent of the population, it's easier politically to pass those fees," Hart said.
Hart said the acquisition of open space, which may keep the area from being overdeveloped, can drive up the price of the remaining land available for development, which becomes more scarce and thus more valuable.
City Council members see the acquisition of parkland and open space as one of the city's crowning achievements and a goal that's worth continuing to pursue even at the risk of further increases in housing costs.
"As a resort community we have traditionally kept our parks up better than other cities It's one of the prices we pay for living here," said Councilman Jim Engelken, who has been the strongest proponent for affordable housing on council in the past year.
Engelken does think the housing cost increase is a serious issue,but that it must be looked at in light of the benefits of impact fees.
"That (housing cost increase) is an unintended consequence and the city is looking at ways to mitigate it," Engelken said.
City Finance Director Don Taylor said the city calculated the impact fee for open space based on the projected cost of buying land to maintain the city's current ratio of acres of open space per person.
While impact fees can and do help cities fund the things that make Colorado great, Hart said they can also have some serious consequences for the housing market.
Hart said the increase in the cost of the house "can have the same impact as an increase in interest rates," causing potential home buyers to think twice about purchasing a home.
Rob Dick, the executive director of the Regional Affordable Living Foundation, said each 1- percent increase in the price of a house is akin to a one-eighth of a percent increase in interest rates. As an expert in financing developments that can hinge on small dollar amounts, Dick said an upwards swing in interest rates can severely threaten such projects.
An official from Aspen's housing authority said the impact of similar fees levied on new development in Aspen has not been especially detrimental to the cause of affordable housing because the fees target market-rate homes. In Aspen, the chance to offer units to lower- and middle-income residents without major city subsidies or regulations has long since disappeared.
"I don't think charging or imposing mitigation has resulted in units or houses being priced out of the range locals can afford," said Victora Giannola, the assistant director of the Aspen-Pitkin County Housing Authority. "That happened long before the fees were imposed."
---
Support Local Journalism
Support Local Journalism
Readers around Steamboat and Routt County make the Steamboat Pilot & Today's work possible. Your financial contribution supports our efforts to deliver quality, locally relevant journalism.
Now more than ever, your support is critical to help us keep our community informed about the evolving coronavirus pandemic and the impact it is having locally. Every contribution, however large or small, will make a difference.
Each donation will be used exclusively for the development and creation of increased news coverage.
---
Start a dialogue, stay on topic and be civil.
If you don't follow the rules, your comment may be deleted.
User Legend:

Moderator

Trusted User
---