UPDATED: Steamboat will see a 2-mill property tax for fire and emergency services on November ballot
Council debates whether or not tax revenue would be enough
Editor's note: This story was updated at 3:15 p.m. Thursday, Aug. 28.
STEAMBOAT SPRINGS — The Steamboat Springs City Council unanimously approved an ordinance that will put a 2-mill property tax to fund fire and emergency services before city voters.
While Steamboat residents pay property taxes, none of those land in city bank accounts, meaning if approved, the tax would be the first city property tax levied since the city abolished a property tax in 1979. Voters have rejected property taxes to fund fire services before, voting down a 3.55-mill property tax in 2003 and a 5-mill property tax in 2002.
---
---
During Tuesday night's council meeting, discussion centered on what level of taxation voters would most likely approve — a question city council members have been asking for months now.
"I just want to make it perfectly clear, I am voting for this because we need the money for fire (and) EMS," said council member Lisel Petis. "I think this is a step in the right a direction. I think this is supporting our services and doing what we said we'd do, which is becoming more financially stable. I do not think this is enough, and I want to make that a perfectly clear message. Just voting for this does not mean that it is going to be enough, and so we may come back for more."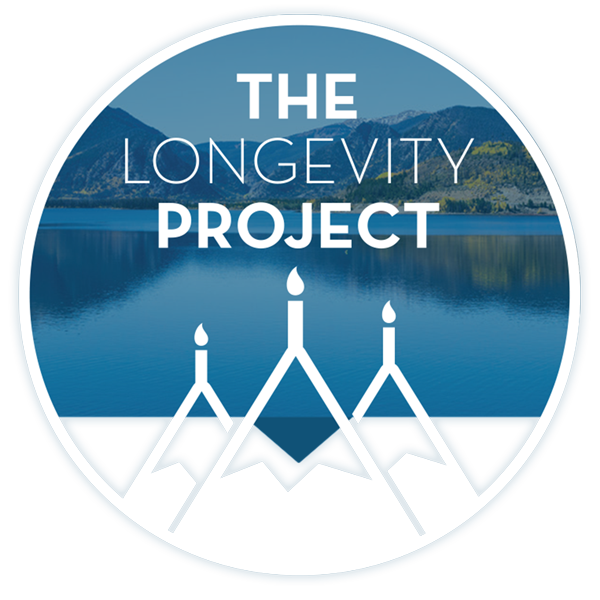 Participate in The Longevity Project
The Longevity Project is an annual campaign to help educate readers about what it takes to live a long, fulfilling life in our valley. This year Kevin shares his story of hope and celebration of life with his presentation Cracked, Not Broken as we explore the critical and relevant topic of mental health.
---
---
Steamboat Springs Fire Rescue's most recent strategic plan calls for the addition of 20 full-time equivalent staff members and the addition of a new fire station near downtown Steamboat by 2025. Under this plan, the cost to operate the department is projected to rise from $4.5 million this year to $7 million in 2025. This 2-mill tax would prioritize the funding of operating costs, not the projected $12 million cost of building a new fire station
Revenue from a 2-mill property tax would generate $1.4 million to $1.5 million in annual revenue for the department and does not include a sunset. Under a 2-mill property tax, homeowners would pay an annual tax of about $15 per $100,000 of actual valuation. Commercial property owners would pay $58 per $100,000 of actual valuation under the proposed tax.
At this level, the budget requests outlined in the strategic plan could be funded until 2022. After 2022, the numbers turn red. If the department pursues every item outlined in the strategic plan, even with a 2-mill property tax in place, there's a projected budget shortfall of $337,000 in 2023, growing to $807,000 in 2024 and $1.3 million in 2025.
This would allow the department to increase current staffing from eight people per shift to 10 people per shift in 2020, said City Finance Director Kim Weber.
Council members discussed, and ultimately, nixed two other options for a phased property tax. One was a property tax that started at 2 mills in 2020, rose to 3 mills in 2022 and rose to 4 mills in 2024. The other was a 1-mill property tax increasing by 1 mill in 2021, 2022 and 2023 before remaining at 4 mills beyond 2024.
Opinions from those who spoke during public comment were split between commercial property owners who said they could tolerate an additional 2-mill property tax and those who worried that a 2-mill tax would not fund the growth outlined in the department's strategic plan.
"Let's stay where we are. Let's do the 2 mills," said Curt Weiss, who owns Central Park Management. "I don't particularly like it, but I understand you need money. Let's get it done and figure out some other things as we go down the road."
Joella West worried the public would not get behind a tax that would only fund part of what the fire department says it needs, particularly knowing the city would likely ask for more funding.
"Or maybe — this is worse — we get halfway down the road with the 2-mill property tax that has passed, and we discover, which we already know — that's not enough money to do what really needs to be done," she said. "Where are we going to go for that? We're going back to the same citizens, and at that point, I think you've got a greater chance of failure. I think there's a very high risk of failure with this 2-mill proposal."
Joe Oakland, president of the Steamboat Springs Professional Firefighters union, wanted to see the council pursue one of the phased mill levies, saying that asking voters for money twice is "kind of like a string bet in poker."
Weber explained the city could cover the shortfall in operating expenses in a few ways:
By applying for grant funding to finance the cost of hiring additional staff, paying for personnel increases "at least in the first, initial years."
Reserving a portion of the tax revenue collected in the first one to three years of the tax to fund operations of the department in 2024.
Asking voters to approve an additional sales tax or a new excise tax on marijuana or alcohol.
Using budget savings by re-allocating money currently spent on Steamboat Springs Chamber marketing. The city and the Chamber have been working to remove chamber marketing funding from the city's ledgers.
Reducing the scope of Steamboat Fire Rescue's strategic plan, thereby reducing the budget. This could occur if demand for fire emergency services decreases, though that demand is not currently projected to fall.
Increasing contributions from the general fund, which would reduce services in other city departments.
In addition to covering these expenses, the city and the Steamboat Springs Area Fire Protection District would have to cobble together $12 million for a new fire station. The city's portion of that funding could come from any property tax revenue left over after funding operation costs, the sale of the former police station at 840 Yampa St. and issuing bonds and certificates of participation.
To view the City Council's discussion on this topic, visit steamboatsprings.net/agendas.
To reach Eleanor Hasenbeck, call 970-871-4210, email ehasenbeck@SteamboatPilot.com or follow her on Twitter @elHasenbeck.
---
Support Local Journalism
Support Local Journalism
Readers around Steamboat and Routt County make the Steamboat Pilot & Today's work possible. Your financial contribution supports our efforts to deliver quality, locally relevant journalism.
Now more than ever, your support is critical to help us keep our community informed about the evolving coronavirus pandemic and the impact it is having locally. Every contribution, however large or small, will make a difference.
Each donation will be used exclusively for the development and creation of increased news coverage.
---
Start a dialogue, stay on topic and be civil.
If you don't follow the rules, your comment may be deleted.
User Legend:

Moderator

Trusted User
---