School finances go beyond basic math
Steamboat Springs — School finance has been compared to a Russian novel an indication of the length of time and the strength of will it takes to get through it, and, indeed, of the fact that everyone seems to die at the end.
With that as a disclaimer, it's time to delve into the numbers again.
Salaries weigh heavy on the minds of most when preliminary school budget figures come out in May. But every year, as schools decide how much to budget for the upcoming fiscal year, the money for salaries is apportioned out last.
---
---
In May, the teacher's union and the school board gave themselves only about a month and a half of breathing room since the most recent teacher and support staff contracts were signed in April before diving in again.
The good news for teachers, administrators and school board members is that the way these contracts are negotiated may change as soon as this year. The bad news is that, based on preliminary figures, the numbers may not. The 4.1-percent raise or 1.85-percent raise along with a 2.25-average step increase based on experience the teachers received after a 10-month struggle this year may be difficult to eclipse in the upcoming year. This year, preliminary numbers indicate the district will be able to offer 3.83-percent salary increases to teachers and support staff in the 2001-2002 fiscal year, said District Finance Director Dale Mellor.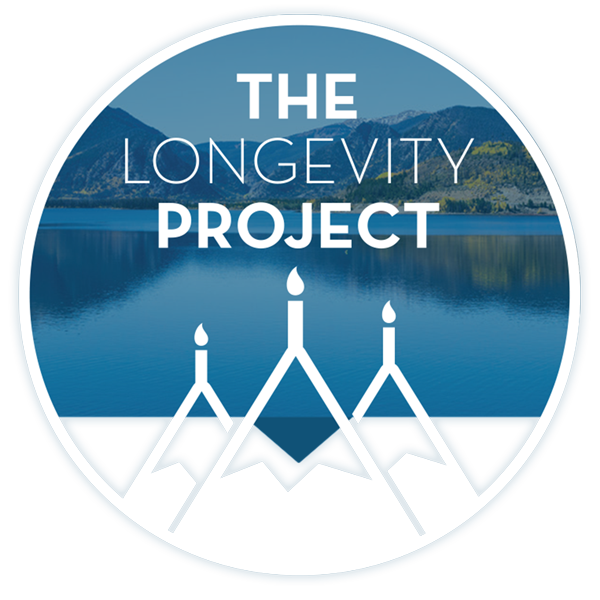 Participate in The Longevity Project
The Longevity Project is an annual campaign to help educate readers about what it takes to live a long, fulfilling life in our valley. This year Kevin shares his story of hope and celebration of life with his presentation Cracked, Not Broken as we explore the critical and relevant topic of mental health.
---
---
Chapter One: The cost
of running a district
The school district is planning to dip into its reserves in the 2001-2002 school year for the third time in as many years, with $14.1 million in projected revenues to cover $14.6 million in projected expenditures. That still leaves the district with almost $5.4 million in reserves, though much of that money must stay in reserves, Mellor said.
The district needs to go into its reserves for two main reasons, Mellor said.
The first is health-insurance costs have risen 24 percent. The second reason continues to be the Experience and Longevity program.
The program spearheaded by the district's retirement plan carrier pays employees who plan to retire in three years 120 percent of their normal salaries for those years.
That program, which offers no guarantee that the people who sign on will actually retire, will be phased out after next year, Mellor said. It cost the district about $171,000 this year, Mellor said.
A portion of the $14.1 million in revenues is earmarked for certain state and federal programs and more than $1 million of it comes from the city's half-cent sales tax and is doled out based on the wishes of the Education Fund Board.
The Education Fund Board money, however, is not used to pay salaries over sustained periods of time. Subtracting the fund board money and other state and federal dollars, the district is left with about $11.6 million, 98.5 percent of which comes from county property taxes, to be divided up between personnel and non-personnel items.
That includes Amendment 23 dollars, which voters approved to give school districts an additional one percent boost each year. Salaries and benefits make up about 80 percent of the $11.6 million sum, Mellor said.
Mellor's numbers are preliminary. They are not based on the accurate count of the number of pupils in the district, which is compiled every October. Because money is distributed based on the number of students in the district, budget numbers won't become fixed until at least October.
Upon seeing the 3.83 percent figure, however, Brad Kindred said he braced himself.
Kindred, who is a seventh grade science and English teacher in addition to being the vice president of the Steamboat Springs Education Association, said he is not interested in going through another long drawn-out battle with the district, but added that the initial numbers don't bode well for a smooth ride.
"The numbers I just saw it's not that I mistrust numbers but where's all the money going?" Kindred asked.
Chapter Two: Where
is the money going?
Kindred said he knows the 3.83 percent will not fly with many of the teachers and support staff who belong to the union. Kindred said he "does not have a mind for finance" but does know the bottom line for many teachers is the number on their paycheck.
The starting salary in the Steamboat district was $25,132 this year.
The state controls how much money the district can receive from county property taxes, deciding each year on the per-pupil funding for the district.
Although the Steamboat district could ostensibly be pulling in a lot more money from property taxes, the state attempts to equalize funding throughout the state.
Districts can only take in enough money to put them in the same funding range as other districts. Colorado overall does not fund its schools as well as many states, consistently getting ranked 38th or 39th in the country in per pupil revenue, said district Superintendent Cyndy Simms.
One problem the restrictive finance formula brings up in places like Steamboat and Eagle County (Vail) is that districts with relatively high costs of living are unable to pay their teachers enough for them to afford to stay. The finance formula appreciates based on the Denver-Boulder Consumer Price Index, which indicates a rate of inflation much lower than Steamboat's. With a large portion of the local housing market out of reach for many teachers, many of them say they feel like they're being left out in the cold.
A survey conducted by the education association that was reviewed at a school board meeting May 15 indicated that, of the 46 teachers with seven years or less experience in the district, 67 percent said they were planning on leaving.
Of the 122 teachers surveyed, 85 of them (or 63 percent of district-wide teachers) say they will be leaving in the next five years.
While that does not mean that all those teachers are leaving because they are not getting paid enough more than a few are planning on retiring the district will have to figure out how to both retain the best teachers that are now on staff and make the job attractive enough to attract high-quality teachers to maintain a stable faculty.
"There's no future here," Kindred said. "That's the number one reason these young people are leaving."
Chapter 3: Riding out
the flood on a hopeful ark
The school board has stated that salaries are it's "number one priority" during a year in which high school students held an assembly to support teachers' demands for higher salaries.
School Board President Dan Birch is quick to say he does not want to lose any more sleep over losing more teachers.
That's why he said he is pushing the school board to adopt a long-term compensation plan. He said he wants to bring together representatives from the four main groups involved in the process, including the school board, the education association, the administration and the support staff.
He calls the group "Noah's Ark" and has high hopes for its potential to do away with drawn-out battles over salaries. The group may not be able to get the compensation plan in place this year, but could start meeting about this budget, Birch said.
"They need to have an idea of what they can expect from year to year," Birch said.
Many in the district say they see the current process of collective bargaining as problematic. A diverse 15-person Collective Bargaining Team designed to reach consensus on the district's fiscal issues has had trouble coming together to the frustration of many of the people in the district and on the school board.
The bargaining team's process now may be washed away to allow room for "Noah's Ark" and the long-term security that it promises.
"We're all in the same boat," Kindred said. "We should be pulling for the same shore."
To reach Avi Salzman call 871-4203
or e-mail asalzman@steamboatpilot.com.
---
Support Local Journalism
Support Local Journalism
Readers around Steamboat and Routt County make the Steamboat Pilot & Today's work possible. Your financial contribution supports our efforts to deliver quality, locally relevant journalism.
Now more than ever, your support is critical to help us keep our community informed about the evolving coronavirus pandemic and the impact it is having locally. Every contribution, however large or small, will make a difference.
Each donation will be used exclusively for the development and creation of increased news coverage.
---
Start a dialogue, stay on topic and be civil.
If you don't follow the rules, your comment may be deleted.
User Legend:

Moderator

Trusted User
---
News
KREMMLING — West Grand has been a nemesis of the Hayden High School football team for years. The Mustangs have won one-sided games over the Tigers for more than a decade. The last time Hayden…
---
---
See more