More medals on Day 2 for area track teams
State track meet results
Class 2A boys
Team results
Wray, 37
Soroco, 36
Burlington, 31.50
Idalia, 30
Eads, 28
Holyoke, 27
Paonia, 24
Cripple Creek, 18
Limon, 15
Mancos, 14
Merino, 14
West Grand, 13
Baca County, 13
Rocky Ford, 13
Hayden, 12
Center, 12
Hoehne, 10
The Vanguard School, 10
Stratton, 10
Lutheran-Parker, 9
Pole Vault
Logan Ramseier, Idalia, 12-6
Luke Terrell, Idalia, 12-0
David Kelly, Limon, 11-6
Logan Cummings, West Grand, 11-6
Jourdan Hottinger, Akron, 11-0
Tim Ritschard, West Grand, 10-6
Colin Eberhart, Burlington, 10-0
Johnny Ornelas, Sedgwick County, 10-0
Drake Brandon, Otis, 10-0
Landon Stang, Limon, 10-0
Pie Lombardi, Soroco, 9-0
Discus
Nolan Queen, Burlington, 153-3
Garrett Smith, Eads, 148-8
Daniel Wierich, Eads, 143-5
Matt Watwood, Soroco, 138-6
Caleb Smith, Pikes Peak, 134-11
Clay Groff, Custer County, 131-6
Andrew Perry, Otis, 131-5
Andrew Carson, Bethune, 129-11
Tyler Davis, Wiggins, 129-8
Triple Jump
Kyle Carper, Holyoke, 44-3 3/4
Alex Estes, Soroco, 43-9
Corey Miller, Wiggins, 42-3 1/2
Matthew Brown, Genoa-Hugo, 42-1
Adam Marostica, Idalia, 41-9 1/4
Saul Gomez, Holly, 41-8 1/4
Kaleb Sackman, Ouray, 41-2 3/4
Miguel Martinez, Granada, 41-1 1/4
Coley David, Burlington, 41-0
Jeff Hawthorne, Haxtun, 40-10 3/4
Cody Miles, Soroco, 40-6
Kyle Baker, South Park, 39-10
200-meter dash
Bryar DeSanti, Merino, 22.48
Luis Huerta, Wray, 22.79
Jacob Sarradet, Shining Mount Waldorf, 22.85
Jarret Cure, Wray, 23.92
Jake Walker, Hayden, 22.96
Matt Brown, Limon, 23.12
Steven Voight, Paonia, 23.45
Christian Burney, Rocky Ford, 23.49
Morgan Biel, Sargent, 23.53
3,200-meter run
Shawn Dubbs, Cripple Creek, 9:53.56
Ty Williams, Norwood, 10:09.95
Chris Zirkle, Hayden, 10:19.72
Trevor Walters, Paonia, 10:23.26
Jeremiah Evangelista, The Vanguard School, 10:24.69
Keith Heintzelman, Dayspring Christian, 10:40.86
Kirbi Stum, Plainview, 10:43.34
Steven Chuma, Plainview, 10:48.64
Arnold Clarke, Cripple Creek, 10:54.06
Class 2A girls
Triple jump
Amber Lowther, Rocky Ford, 36-10 1/4
Kathryn Doll, Meeker, 34-7 3/4
Kelsey Koester, Caliche, 34-3 1/2
Sierra Geroux, Custer County, 34-2 1/2
Kristen Wilson, Simla, 33-11 1/4
Natasha Breidenbach, Caliche, 33-10 1/4
Marci Vasa, Holyoke, 33-9 1/2
Amanda Diaz, Burlington, 33-9 1/2
Samantha Cure, Idalia, 33-2 3/4
Nissi Hallman, Eads, 32-10 3/4
Kim Hazelton, Miami-Yoder, 32-9 1/4
Kiri Ricker, Springfield, 32-8 1/2
Cassie Lard, Dolores, 32-8
Jamie Arterburn, Custer County, 31-10
Tori Mortensen, Sanford, 31-5 1/2
Aubree Haskins, Hayden, 31-0
3,200-meter run
Kelley Robinson, Nederland, 11:32.21
Birdie Hutton, Shining Mount Waldorf, 11:35.20
Erin Kelly, Crested Butte, 11:39.04
Johanna Reed, Paonia, 11:48.19
Valerie Stark, Custer County, 11:54.20
Kelly Lamb, Creede, 11:54.27
Kelsey Corbin, Mancos, 12:00.54
Chelsea Kilgore, The Vanguard School, 12:02.31
Rebecca Hermann, Nederland, 12:20.20
Melanie Burton, Bethune, 12:29.29
Rachel Hampton, Telluride, 12:29.84
Trisha O'Rourke, Del Norte, 13:00.81
Savannah Williams, Hayden, 13:08.26
Brooke Grissom, Fowler, 13:13.32
Class 4A boys
3,200-meter run
David Perry, Niwot, 9:11.34
Scott Fauble, Wheat Ridge, 9:15.52
Tabor Stevens, Canon City, 9:29.23
Michael Cernoia, Pueblo West, 9:39.28
Spencer Wenck, Palmer Ridge, 9:46.06
Andrew Mansfield, Glenwood Springs, 9:47.62
Alfredo Lebron, Moffat County, 9:48.30
Kody Leach, Greeley West, 9:54.14
David Shearon, Battle Mountain, 10:01.47
Christopher Ganem, Castle View, 10:08.17
Mario Gonzales, Eagle Valley, 10:08.52
Russell Mott, Mullen, 10:08.36
Ed Cleary, Fossil Ridge, 10:13.95
Johnny Landa, Moffat County, 10:14.66
Gus Allen, Steamboat Springs, 10:15.31
Mitch Kasyon, Cheyenne Mountain, 10:24.70




Hayden junior Chris Zirkel said he was disappointed that he wasn't able to move past eventual 3,200-meter champion Shawn Dubbs, from Cripple Creek, and runner-up Ty Williams, from Norwood, but he hung with the pair for most of Friday's race and finished third at the state track meet in Lakewood.
Joel Reichenberger

State track meet results
Class 2A boys
Team results
Wray, 37
Soroco, 36
Burlington, 31.50
Idalia, 30
Eads, 28
Holyoke, 27
Paonia, 24
Cripple Creek, 18
Limon, 15
Mancos, 14
Merino, 14
West Grand, 13
Baca County, 13
Rocky Ford, 13
Hayden, 12
Center, 12
Hoehne, 10
The Vanguard School, 10
Stratton, 10
Lutheran-Parker, 9
Pole Vault
---
---
Logan Ramseier, Idalia, 12-6
Luke Terrell, Idalia, 12-0
David Kelly, Limon, 11-6
Logan Cummings, West Grand, 11-6
Jourdan Hottinger, Akron, 11-0
Tim Ritschard, West Grand, 10-6
Colin Eberhart, Burlington, 10-0
Johnny Ornelas, Sedgwick County, 10-0
Drake Brandon, Otis, 10-0
Landon Stang, Limon, 10-0
Pie Lombardi, Soroco, 9-0
Discus
Nolan Queen, Burlington, 153-3
Garrett Smith, Eads, 148-8
Daniel Wierich, Eads, 143-5
Matt Watwood, Soroco, 138-6
Caleb Smith, Pikes Peak, 134-11
Clay Groff, Custer County, 131-6
Andrew Perry, Otis, 131-5
Andrew Carson, Bethune, 129-11
Tyler Davis, Wiggins, 129-8
Triple Jump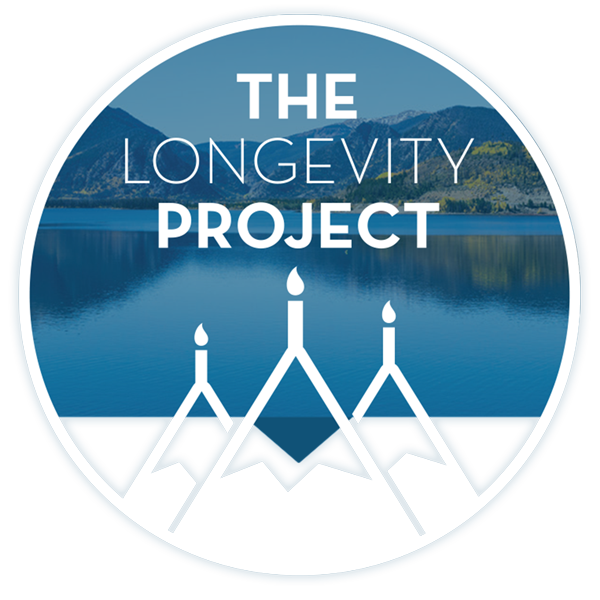 Participate in The Longevity Project
The Longevity Project is an annual campaign to help educate readers about what it takes to live a long, fulfilling life in our valley. This year Kevin shares his story of hope and celebration of life with his presentation Cracked, Not Broken as we explore the critical and relevant topic of mental health.
---
---
Kyle Carper, Holyoke, 44-3 3/4
Alex Estes, Soroco, 43-9
Corey Miller, Wiggins, 42-3 1/2
Matthew Brown, Genoa-Hugo, 42-1
Adam Marostica, Idalia, 41-9 1/4
Saul Gomez, Holly, 41-8 1/4
Kaleb Sackman, Ouray, 41-2 3/4
Miguel Martinez, Granada, 41-1 1/4
Coley David, Burlington, 41-0
Jeff Hawthorne, Haxtun, 40-10 3/4
Cody Miles, Soroco, 40-6
Kyle Baker, South Park, 39-10
200-meter dash
Bryar DeSanti, Merino, 22.48
Luis Huerta, Wray, 22.79
Jacob Sarradet, Shining Mount Waldorf, 22.85
Jarret Cure, Wray, 23.92
Jake Walker, Hayden, 22.96
Matt Brown, Limon, 23.12
Steven Voight, Paonia, 23.45
Christian Burney, Rocky Ford, 23.49
Morgan Biel, Sargent, 23.53
3,200-meter run
Shawn Dubbs, Cripple Creek, 9:53.56
Ty Williams, Norwood, 10:09.95
Chris Zirkle, Hayden, 10:19.72
Trevor Walters, Paonia, 10:23.26
Jeremiah Evangelista, The Vanguard School, 10:24.69
Keith Heintzelman, Dayspring Christian, 10:40.86
Kirbi Stum, Plainview, 10:43.34
Steven Chuma, Plainview, 10:48.64
Arnold Clarke, Cripple Creek, 10:54.06
Class 2A girls
Triple jump
Amber Lowther, Rocky Ford, 36-10 1/4
Kathryn Doll, Meeker, 34-7 3/4
Kelsey Koester, Caliche, 34-3 1/2
Sierra Geroux, Custer County, 34-2 1/2
Kristen Wilson, Simla, 33-11 1/4
Natasha Breidenbach, Caliche, 33-10 1/4
Marci Vasa, Holyoke, 33-9 1/2
Amanda Diaz, Burlington, 33-9 1/2
Samantha Cure, Idalia, 33-2 3/4
Nissi Hallman, Eads, 32-10 3/4
Kim Hazelton, Miami-Yoder, 32-9 1/4
Kiri Ricker, Springfield, 32-8 1/2
Cassie Lard, Dolores, 32-8
Jamie Arterburn, Custer County, 31-10
Tori Mortensen, Sanford, 31-5 1/2
Aubree Haskins, Hayden, 31-0
3,200-meter run
Kelley Robinson, Nederland, 11:32.21
Birdie Hutton, Shining Mount Waldorf, 11:35.20
Erin Kelly, Crested Butte, 11:39.04
Johanna Reed, Paonia, 11:48.19
Valerie Stark, Custer County, 11:54.20
Kelly Lamb, Creede, 11:54.27
Kelsey Corbin, Mancos, 12:00.54
Chelsea Kilgore, The Vanguard School, 12:02.31
Rebecca Hermann, Nederland, 12:20.20
Melanie Burton, Bethune, 12:29.29
Rachel Hampton, Telluride, 12:29.84
Trisha O'Rourke, Del Norte, 13:00.81
Savannah Williams, Hayden, 13:08.26
Brooke Grissom, Fowler, 13:13.32
Class 4A boys
3,200-meter run
David Perry, Niwot, 9:11.34
Scott Fauble, Wheat Ridge, 9:15.52
Tabor Stevens, Canon City, 9:29.23
Michael Cernoia, Pueblo West, 9:39.28
Spencer Wenck, Palmer Ridge, 9:46.06
Andrew Mansfield, Glenwood Springs, 9:47.62
Alfredo Lebron, Moffat County, 9:48.30
Kody Leach, Greeley West, 9:54.14
David Shearon, Battle Mountain, 10:01.47
Christopher Ganem, Castle View, 10:08.17
Mario Gonzales, Eagle Valley, 10:08.52
Russell Mott, Mullen, 10:08.36
Ed Cleary, Fossil Ridge, 10:13.95
Johnny Landa, Moffat County, 10:14.66
Gus Allen, Steamboat Springs, 10:15.31
Mitch Kasyon, Cheyenne Mountain, 10:24.70
Lakewood — Just what Friday was for Routt County high school track athletes at the state track meet in Lakewood depends on whom you ask.
A neutral party or an experienced coach saw another strong day as Hayden and Soroco, which won two championships Thursday, racked up medals.
Soroco senior Alex Estes was second in the triple jump, and classmate Matt Watwood was fourth in the shot put. Hayden junior Chris Zirkle finished third in the 3,200-meter run, and senior Jake Walker was fifth in the 200 dash.
But if Thursday's success was told in high fives and hugs, Friday's action was colored by grimaces, groans and thoughts of what could have been.
Still, perspective quickly came for many of the students.
"A first and a second — I can't complain," said Estes, who won a championship in the long jump.
It briefly appeared he might be able to go 2-for-2 at the meet. He landed his best triple jump of the season in preliminaries, a leap of 43 feet, 9 inches that launched him into first place.
Holyoke's Kyle Carper, who fell short in a long jump dual with Estes the day prior, answered back immediately with a jump of 44-3 3/4.
"It was a battle again," Estes said. "We went at it, back and forth, and he just ended up on top."
Zirkle, too, dueled for a state championship. He spent most of his 2A boys 3,200 in third place but always one short sprint away from the leaders.
He matched several surges they threw attempting to drop him, but he finally succumbed near the start of the last lap.
He threw in his own late-race dash to lock up his first state track medal, but that couldn't shake the thought of first place.
"He did great," Hayden coach Barbara Manzanares said. "He looked good and strong and ran well, but ya know, he wouldn't have been happy unless he was in first."
Watwood said he never felt everything click together the way it had Thursday when he won the shot put. He finished in the discus with a throw of 138-6.
"I felt uncomfortable in the ring. It didn't feel smooth when it was coming out of my hand," Watwood said. "It's still an incredible feeling just to get on the podium, and I know all the guys that beat me. They're all great guys, and they hit good marks."
For Walker, the 200-meter run added another medal to a collection he's been accumulating since his sophomore season, but he entered as one of the favorites to win the race. His final time was 22.96 seconds, 0.05 slower than his preliminary time.
He will try to rebound today as he leads another batch of Routt County state title contenders. He will be one of the favorites in the 100-meter dash, Hayden senior Rene Valdez is the top-ranked high jumper and Zirkle will run the 1,600-meter run.
"We're looking forward to it," Manzanares said. "The 100 is the one we want. We wanted this one, too, but it didn't work out."
Steamboat's Gus Allen battles in 3,200-meter run
Elsewhere Friday, Steamboat's Gus Allen battled to a 15th-place finish in the 3,200. He hung in the very back of the pack for the first half of the race but surged as the laps added up. He finished in 15th in 10:15.31.
Hayden freshman Savannah Williams had the opposite experience in the girls 2A 3,200. She flew through the first few laps but slowly gave up ground before finally stiffening to hold 13th place.
Soroco's Pie Lombardi cleared 9 feet, but failed medal in the pole vault. Cody Miles wrapped up his high school career with an 11th-place finish in the triple jump. Hayden's Aubree Haskins, meanwhile, finished with a leap of 31-0 and a 16th place finish in the girls triple jump.
"It was pretty fun," Haskins said. "For a sophomore, this was a pretty great experience."
---
Support Local Journalism
Support Local Journalism
Readers around Steamboat and Routt County make the Steamboat Pilot & Today's work possible. Your financial contribution supports our efforts to deliver quality, locally relevant journalism.
Now more than ever, your support is critical to help us keep our community informed about the evolving coronavirus pandemic and the impact it is having locally. Every contribution, however large or small, will make a difference.
Each donation will be used exclusively for the development and creation of increased news coverage.
---
Start a dialogue, stay on topic and be civil.
If you don't follow the rules, your comment may be deleted.
User Legend:

Moderator

Trusted User
---
News
The Longevity Project event, sponsored by Steamboat Pilot & Today, has shifted from in-person to virtual. The keynote speaker Kevin Hines contracted COVID-19, and he will now be presenting his talk remotely.
---
---
See more