Making a difference
Honoring those who care during Nurses Week
Nurse Alidalee Gingerich stands in the hallway of the Medical/Surgical Unit at Yampa Valley Medical Center and talks with fellow nurse Ann Compton, who is new to the nursing staff at the hospital. There is a serious tone in both the women's voices as they discuss a diagnosis of a patient who is in a room nearby.
"That's way too high of a WBC to be septic," Gingerich says.
Compton has 20 years of experience as a nurse. She confidently agrees and the two women begin to discuss the situation using medical lingo that makes the conversation sound as if it is in secret code.
---
---
They come to a consensus on the situation and Compton leaves to administer care to the patient.
"It's hard sometimes," Gingerich then says with a hint of fatigue on her face. "In smaller hospitals, you tend to have more than one job. No one is just a staff nurse."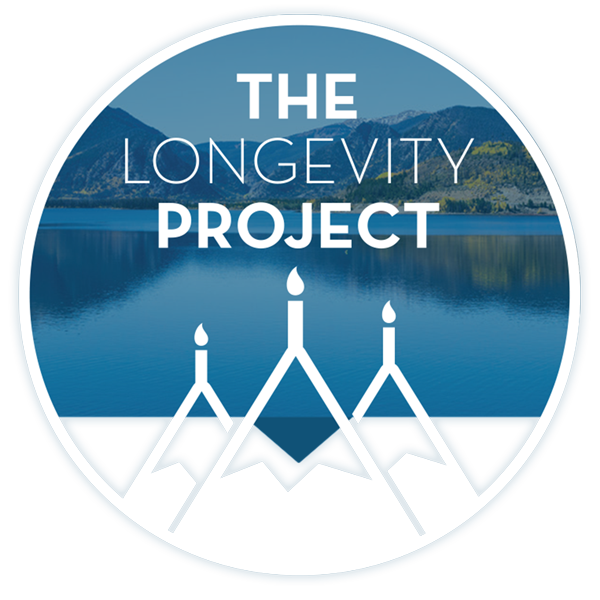 Participate in The Longevity Project
The Longevity Project is an annual campaign to help educate readers about what it takes to live a long, fulfilling life in our valley. This year Kevin shares his story of hope and celebration of life with his presentation Cracked, Not Broken as we explore the critical and relevant topic of mental health.
---
---
Compton specializes as an emergency room nurse and will work in that unit part of the time. But she is now being trained "on the floor," which is nurse slang for the unit where overnight patients stay.
Most of the nurses split specialties at the medical center, passing between different care units such as intensive care, obstetrics, emergency and the nursery each shift.
In large hospitals, Gingerich explains, the only way a nurse gets multiple experience in specialities is by getting hired in the unit and quitting the one you're in. Working in multiple units has its benefits and its drawback, the latter being the amount of information needed to learn. But the freedom, added experience and diversification of the job is a bonus, Gingerich says.
Whether they are passing between units, working for a doctor's office or providing home care, there is one common thread: the care for a patient, she says.
That thread is being celebrated in National Nurses Week. This year's theme is "Nurses are the True Spirit of Caring." The honorary week starts today and ends May 12, which is nursing pioneer Florence Nightingale's birthday.
Nightingale is most remembered as a pioneer of nursing and a reformer of hospital sanitation methods. For most of her 90 years of life through the 1800s, Nightingale pushed for reform of the British military health-care system, and with that, the profession of nursing started to gain the respect.
"We are the only profession in the hospital that is with the patient 24 hours a day," Gingerich says.
But since Nightingale, a nurse's job has changed from house keeping and coddling patients to learning about diagnosis and administrating or delegating care when needed.
During shifts on in the Medical/Surgical Unit at the medical center, the nurses usually have about six patients under their care.
For those six, nurses are responsible for their patients' well-being. They must learn what the diagnosis is, what type of care they must give them and monitor behavior to ensure no complications are arising all of which takes experience and a sharp eye.
"You can have all the book smarts in the world, but you also need common sense," Gingerich says.
Not to say books aren't used. Floor nurse Marie Timlin says she is famous for having her nose in a book to learn about a patient's diagnosis and how to administer the proper care.
Along with the medical side of the job, the nurses also must adhere to the patient's personal needs, while scheduling times for specialists and doctors to administer care therapy or support staff to do lab work.
"You're shuffling and juggling and putting things together," Gingerich says.
But it's not all busy work, she says. Along the way, the nurses are developing personal relationships with the patients.
Forming those bonds is what many nurses say is the most rewarding part of the job.
"There is just something about it," Timlin says. "You can make a difference in people's lives here."
No where is that more true in a nurse's job than in geriatrics, where nurses form long-term relationship with their residence patients.
"I think of it more as a long-term joy," says Lee Dickey, registered nurse and nurse manager for the Doak Walker Care Center, a long-term care facility for older adults. "You really get to know the resident and we also get to form close relationships with their families."
While forming those personal relationships a medical reality comes that many nurses, especially those caring for older adults, must face when a patient dies.
"It's very individual," Dickey says about dealing with deaths at the care center. "There is some relief that their discomfort is gone. But there is a huge sense of loss, too. We've been caring for the person for years. As far as giving care goes, it's all nursing."
Though the nursing profession is basically the infrastructure of most health-care operations, the job pays less than most other medical professions. In rural areas, where patient volume is small, wages are even less.
At the Visiting Nurse Association, nurses start out between $17 and $20 an hour, depending on experience, says Jan Fritz, director of home care and VNA. In Denver, nurses can start at $35 or $40.
Fritz says that makes it hard to find nurses to work here.
"We don't have any problems right now," she says. "But in the last five years we've had nurses move away."
Like many professions locally, lower wages coupled with a higher cost of living in the county tends to weed out the best applicants, Fritz says.
But staffing is a problem nationwide, too, she says.
"There is a nursing shortage and we anticipate (in the future) it to be tighter than we are now," Fritz says.
The root of the problem is that the younger generation isn't going into the nursing profession. She says it's happening mainly because nursing wages are lower than other professions.
"Right now, we are OK," Gingerich says of the nursing staff at Yampa Valley Medical Center, which has the largest group of employees in the facility. "But we do have a high turnover rate and we do lose good people."
Compton, who is on the job for only the second day and is the medical center's most recent nursing hire, recently moved to Northwest Colorado after her husband got a job in Craig. She says one bonus of the profession is that it gives her flexibility to work anywhere.
"Being a nurse, I can get a job anywhere, so we go where his job takes us," she says.
For the most part, people who are nurses today, or training to go into the field, do it because of the love of caring for the patient not for the money, Fritz says.
"I do love it," Timlin admitted, who got into the professional just a couple of years ago. "It's brilliant. It really suits me right down to the ground."
---
Support Local Journalism
Support Local Journalism
Readers around Steamboat and Routt County make the Steamboat Pilot & Today's work possible. Your financial contribution supports our efforts to deliver quality, locally relevant journalism.
Now more than ever, your support is critical to help us keep our community informed about the evolving coronavirus pandemic and the impact it is having locally. Every contribution, however large or small, will make a difference.
Each donation will be used exclusively for the development and creation of increased news coverage.
---
Start a dialogue, stay on topic and be civil.
If you don't follow the rules, your comment may be deleted.
User Legend:

Moderator

Trusted User
---