Linda Halteman turns skeptics into believers
Steamboat Springs — Linda Halteman apologizes for going blank. She's worked as a holistic chiropractor in Steamboat Springs for 20 years helping countless people, so she has plenty of stories to share about changing lives.
She just can't remember many at the moment.
Then Halteman points down to a picture of her own hand, drawn in marker by a 12-year old girl for Halteman's birthday. It triggers her memory and causes a smile.
---
---
The Steamboat child was 11 when she and her mother came to see Halteman for the first time at Healing Hands Health Center. The little girl suffered from scoliosis and had a 20 percent curve in her spine. She was scheduled to have surgery in Denver to insert rods into her back in hopes of easing the pain and helping her walk better.
Halteman worked with the child's knees and feet and inserted orthopedics in her shoes. Two other women from the center did deep-tissue treatments. When the child came back for her second visit with Halteman, she swiveled her hips. She had never done that before, Halteman said.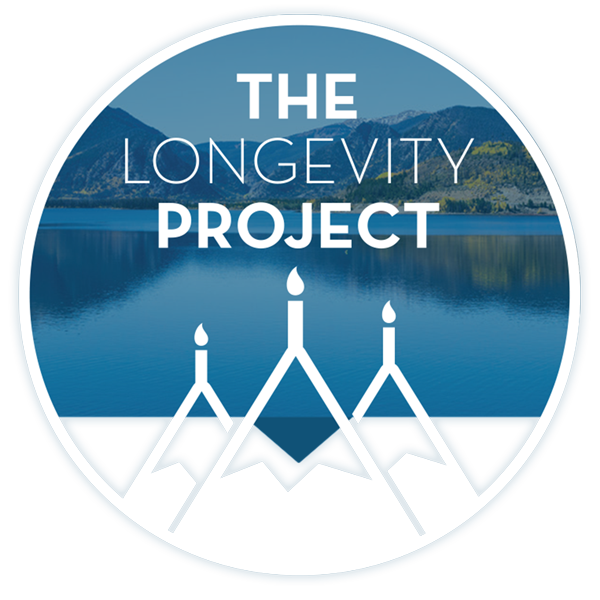 Participate in The Longevity Project
The Longevity Project is an annual campaign to help educate readers about what it takes to live a long, fulfilling life in our valley. This year Kevin shares his story of hope and celebration of life with his presentation Cracked, Not Broken as we explore the critical and relevant topic of mental health.
---
---
In less than a year, the little girl was swimming and riding her bike. She never had to have surgery. Halteman loves that story.
One day, an out-of-town woman stopped by Halteman's center depressed after having what a doctor's machine deemed a miscarriage. Halteman thought it strange, however, that the woman complained of symptoms indicating pregnancy.
Halteman did an adjustment on the woman's body, telling her to continue to take care of herself because she would either discover she was still pregnant or the tissue she hadn't passed yet would leave her body.
The woman called several months later to tell Halteman she had a healthy baby. Halteman loves that story, too.
"A whole lot of what I do is help people trust their body," Halteman said.
First, she has to turn those skeptical about the powers of holistic and natural healing into believers.
Tracy Bye needed convincing. Bye is a teacher at Soda Creek Elementary and grew up like many Americans, believing in the power of modern medicine and its machines and prescriptions.
"When I first went I was like, 'Yeah, this will work,'" Bye said.
Before Bye's initial visit with Halteman, she paid a visit to the doctor knowing she wasn't sick but that something was wrong. She felt down and tired, and the doctor said it was just the effects of having a first child.
Bye then went to see Halteman, who told her there was an overgrowth of yeast in her body, which Bye learned was common after having a baby. Halteman prescribed a strict diet, which solved Bye's problems.
Now her entire family sees Halteman for everything from simple illnesses to muscle problems.
"I don't know how she does it," Bye said. "She can feel what's wrong with you. She's like a miracle worker."
Halteman laughs a little when she hears that description. Just like she laughs when people compare her to an Indian shaman or a witch doctor. Halteman acknowledges human nature calls for an explanation, and when an individual can't find one, it's easy to attribute the healing to something magical or mystical.
In reality, Halteman said, it's just natural.
"I release the power of the human body," she said. "The old-time, really holistic approach to medicine is coming back. People used to be more skeptical. Now people are more open. They have greater self-knowledge and want to be very responsible for their own health care."
However, Halteman doesn't downplay the importance of medical doctors. She very much believes they have a place in society. They reconstructed her knee. They helped Jennifer and Mike McCannon bring their two young sons into the world.
Jennifer McCannon's sister is a chiropractor, but McCannon admits Halteman's holistic practices are different from what her sister does. However, that didn't change how McCannon felt about Halteman, even before her sons were born.
Now, she can't say enough about the help Halteman has given her family.
When Grant McCannon was four hours old, Halteman came to the hospital to check his pressure points and to hold him. Halteman said lightly adjusting newborns helps reduce their risk for digestive problems and Sudden Infant Death Syndrome and helps them sleep better, among other things.
Halteman visited the family again when Mitchel McCannon was born several years later.
"I totally trust her with everything," Jennifer McCannon said. "She's extremely knowledgeable about nutrition, health and your body in general. My kids love her. That's the only place they go when they aren't feeling well."
And they are kids. It isn't like they don't get sick.
Mike McCannon said his sons have been in day care and therefore are exposed to countless germs and illnesses. Both have had ear infections. Grant has had strep throat and run through his gamut of illnesses.
Like Halteman, neither young boy has ever been on antibiotics.
"When she sees an illness she tries to cleanse the body and let it do its business," Jennifer McCannon said. "It's not that she doesn't want you on antibiotics. When you are sick, you are just doing things naturally. It's not doing nothing. It's just not doing medication."
Jennifer McCannon said she wasn't afraid to have Halteman handle her newborns or listen to what Halteman prescribed for her sick sons, even when it seems more common for parents to rush their children to the hospital for medicine at the sight of a runny nose.
"I wasn't a skeptic at all," McCannon said. "I'm not skeptical because when you see the results, it takes away that skepticism. My youngest son is almost too healthy."
McCannon and Bye are two in a growing circle of people that trust Halteman to cure what ails them. Halteman said her clientele has slowly grown, and now people commonly hear success stories from four or five friends, reinforcing that her approach to health care works.
Halteman's practice has grown as well. Initially started by her and her husband, Lewi, the Healing Hands Health Center now houses massage therapists, acupuncturists, a holistic nurse and a psychotherapist.
Inside, it's a bustling business. Outside, 419 Oak St. seems more like the home of a grandmother with its lush garden, white picket fence and bright-colored trim. Visitors even have to take their shoes off at the door.
With two daughters, Halteman is a mother but not a grandmother.
She has all the attributes of one, with graying hair, a big smile and calming voice. Halteman even has the small, warm hands. But they are strong, and, some say, work miracles.
Whenever she forgets, Halteman has a picture of her hand, drawn in marker by a child, to prove it.
---
Support Local Journalism
Support Local Journalism
Readers around Steamboat and Routt County make the Steamboat Pilot & Today's work possible. Your financial contribution supports our efforts to deliver quality, locally relevant journalism.
Now more than ever, your support is critical to help us keep our community informed about the evolving coronavirus pandemic and the impact it is having locally. Every contribution, however large or small, will make a difference.
Each donation will be used exclusively for the development and creation of increased news coverage.
---
Start a dialogue, stay on topic and be civil.
If you don't follow the rules, your comment may be deleted.
User Legend:

Moderator

Trusted User
---