Keith Kramer: Daily on a shoestring was a nightly adventure

Keith Kramer
For Steamboat Pilot & Today
STEAMBOAT SPRINGS — The first edition of the Steamboat Today rolled off the presses in the wee hours of Aug. 21, 1989, but the advent of "the daily," as it was known in-house, occurred the previous year. That's when Jack Kent Cooke, the wealthy, eccentric owner of the Washington Redskins, purchased the 100-plus-year-old Steamboat Pilot weekly newspaper.
Aspen and Vail had started free daily newspapers within the previous few years, prompting Cooke to ask: If Aspen and Vail have dailies, why not Steamboat? Cooke's question was purely rhetorical — he was well accustomed to getting what he wanted, and a daily is what he desired. And although a renowned billionaire, Cooke's unspoken fiscal philosophy was roughly akin to, "Just because I have billions doesn't mean I'm spending it on you." Thus, the daily was launched on a shoestring.
The fashionable national newspaper of this pre-internet era was the USA Today, which had made its debut six years earlier and was acclaimed for brief, no-nonsense articles that didn't require time-strapped readers to "jump" to pages elsewhere in the paper. That's where the Steamboat Today name came from, along with a deliberate attempt to write local news in a "just the facts, ma'am" style.
---
---
Upon being named editor, I walked around Steamboat Springs informing city and county officials that we'd be starting a daily newspaper. Several were skeptical that Steamboat was big enough to support such an endeavor. The police chief's reaction stands out among my recollections. "Why do we need a daily?" he grumbled. "Everyone here already knows everything that's going on."
Buoyed by that vote of confidence, we pressed on. Keep in mind, there certainly was no social media at the time and no worldwide web either. Competition was local radio, Denver TV and, most directly, Denver newspapers, with both the Denver Post and Rocky Mountain News still widely available throughout town and in people's driveways each morning.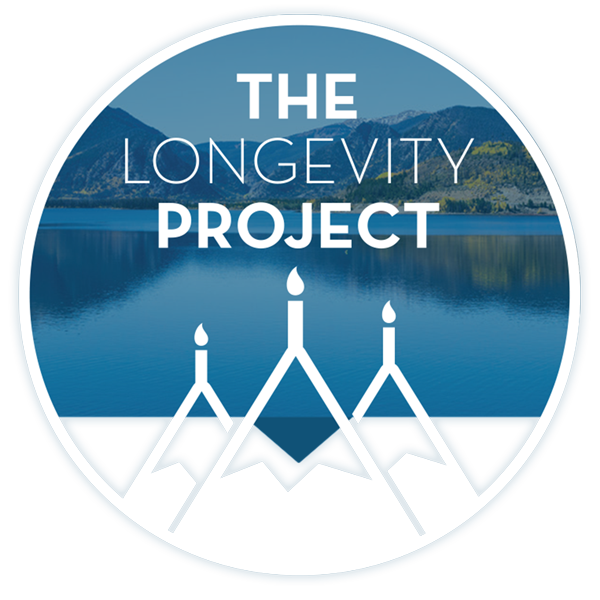 Participate in The Longevity Project
The Longevity Project is an annual campaign to help educate readers about what it takes to live a long, fulfilling life in our valley. This year Kevin shares his story of hope and celebration of life with his presentation Cracked, Not Broken as we explore the critical and relevant topic of mental health.
---
---
How to gain a competitive edge on two Denver newspapers still going strong boiled down to three principle advantages. The first two were straightforward. We'd have articles on Steamboat Springs and Routt County, rather than Denver. And, of course, we'd be free.
The third advantage might seem less obvious in today's instant-information age. We would publish West Coast sports scores. With their early press times, the Denver newspapers, quite simply, did not. No, you could not find out how your favorite team fared in Los Angeles the previous night with a morning glance at your yet-to-be-invented cell phone as you sipped your yet-to-be-invented venti mocha frappuccino.
We started the Steamboat Today with two reporters — Phil "Ace" Carson and Rob Selleck (both still Colorado-based writers) — then cut back to one reporter when initial advertising lagged. We shared photos with the weekly until multitalented newspaper employee Tyler Arroyo stepped up to take on the role of primary Today photographer. The "sneaker-net" we utilized to walk our floppy discs between various computers throughout the building served double duty as an in-house fitness program.
The Associated Press wire service we initially subscribed to was the absolute bargain-basement offering in the news syndicate's product line and was aptly dubbed "AP Slow Wire." Many a night it felt as if Paul Revere on horseback could have brought news faster.
Pilot Proud: Read more
Click here to read more Pilot Proud stories, view a historical photo gallery, check out the special e-edition and leave your comments in our virtual "guestbook."
Sentences agonizingly trickled from a rickety dot matrix printer that emitted steady clicking and rattling punctuated by random dings. Occasionally the stream of sound would stop, and in the sudden silence, one would wonder if slow wire had gone to meet its maker. I remember securing a loose connection one night with copious amounts of scotch tape. Another evening, intrepid reporter Rob clambered onto the roof in a whiteout to scrape snow from a precariously perched satellite dish.
At the time, the weekly Pilot was still a large-format broadsheet newspaper, but the Today was tabloid style from the get-go. The Today's smaller page size helped propel our in-house technology into the world of desktop publishing, an exciting innovation of the day. Rather than just running strips of copy through a wax machine, the Today's nightly "layout person" could more efficiently slap generous portions of each page onto the appropriate cardboard "grid."
Finally, in literally the darkest hour before the dawn, I'd trudge across the garden area separating the newspaper building from the print shop presses. The same flimsy box was employed each night to carry the stack of completed page grids, and the well-worn cardboard container protruded just awkwardly enough to prevent the already bleary-eyed box courier from viewing his own feet. This made me especially susceptible to stumbling over members of the transient population who occasionally utilized the garden in their own struggles to secure satisfactory slumber in Steamboat.
The daily newspaper eventually took hold, enabling the feature-friendly Pilot to slide into its well-suited role as the Sunday paper and leading the way for the papers to combine into the Steamboat Pilot & Today. But in those early years, putting out the daily on a shoestring was quite the nightly adventure.
Keith Kramer moved to Steamboat Springs in 1985, becoming a Steamboat Pilot reporter two months later. He was named the original Steamboat Today editor in 1989. He remains a Steamboat resident.
---
Support Local Journalism
Support Local Journalism
Readers around Steamboat and Routt County make the Steamboat Pilot & Today's work possible. Your financial contribution supports our efforts to deliver quality, locally relevant journalism.
Now more than ever, your support is critical to help us keep our community informed about the evolving coronavirus pandemic and the impact it is having locally. Every contribution, however large or small, will make a difference.
Each donation will be used exclusively for the development and creation of increased news coverage.
---
Start a dialogue, stay on topic and be civil.
If you don't follow the rules, your comment may be deleted.
User Legend:

Moderator

Trusted User
---
Guest Commentary
I'm afraid it must be said again. It's getting harder and harder to continue to claim that we are a serious nation.
---
---
See more