Free community program on HPV to be held July 12
The human papillomavirus is a virus that can have big consequences, including causing certain cancers and other diseases. Learn about HPV and cervical cancer risk in women, the importance of PAP testing for screening and who can receive the HPV vaccine. The program is resented by Dr. Jeffrey Chamberlain, an OB-GYN with UCHealth Women's Care Clinic in Steamboat Springs, the event will take place 6 to 7 p.m. Thursday, July 12 from in Conference Room 1 at UCHealth Yampa Valley Medical Center. Call 970-871-2500 with questions.
Choose When helps pay for long-acting, reversible contraceptives
Choose When is a community-funded project that is helping women in the area get IUDs and hormonal implants at low or no cost. IUDs and implants are long-acting, reversible and safe. Call Northwest Colorado Health at 970-879-1632 or Planned Parenthood at 970-879-2212 for more information.
---
---
Program helps pregnant women quit tobacco
Northwest Colorado Health's Baby and Me Tobacco Free program helps expectant moms quit tobacco with prenatal smoking cessation sessions and incentives. Smoking during pregnancy increases risk of miscarriage, premature birth, birth defects and infant death. Program participants who quit smoking, remain smoke free and attend monthly smoking cessation sessions during pregnancy and for a year after their baby is born receive vouchers for free diapers. For more information, call 970-871-7618.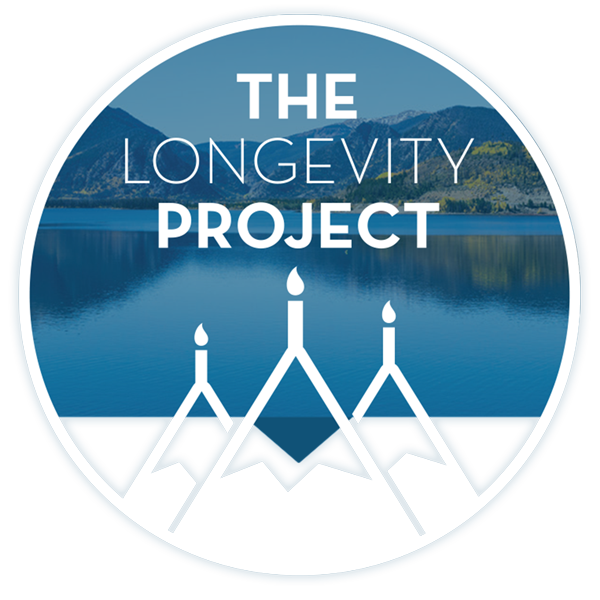 Participate in The Longevity Project
The Longevity Project is an annual campaign to help educate readers about what it takes to live a long, fulfilling life in our valley. This year Kevin shares his story of hope and celebration of life with his presentation Cracked, Not Broken as we explore the critical and relevant topic of mental health.
---
---
Aging Well hosts Tai Chi for Arthritis classes
Tai chi classes designed to improve and help prevent symptoms of arthritis are held Tuesdays at the Steamboat Springs Community Center. Individuals new to tai chi are encouraged to attend a Beginning Tai Chi for Arthritis class with instructor Susan Shoemaker from 9:15 to 10:15 a.m. A Tai Chi for Arthritis class with instructor Nancy Smith is held from 10:30 to 11:30 a.m. Northwest Colorado Health's Aging Well program hosts the classes, designed to help participants improve their strength, flexibility and balance for better mobility and less pain. There is a $3 suggested donation per class, but no one is turned away due to inability to pay. For more information about Aging Well fitness classes and services for older adults in Routt and Moffat counties, visit northwestcoloradohealth.org/agingwell or call 970-871-7676.
Weight loss kiosk is located at Northwest Colorado Health
Weigh and Win is a free community program aimed at reducing obesity rates in Colorado. It provides cash incentives to individuals who reach their weight loss goals.
Participants weigh in every 90 days at a kiosk located in the lobby of Northwest Colorado Health, 940 Central Park Drive, Suite 101, in Steamboat Springs. The kiosk is open from 8 a.m. to 5 p.m. Monday through Friday.
Participants can receive daily emails or texts with tips on nutrition, exercise and overcoming barriers. A Weigh and Win Team Challenge, which will take place through April 30, encourages groups of four to eight people to pool their efforts and compete for prizes.
Enroll in Weigh and Win at the kiosk or at weighandwin.com. For more information, visit northwestcoloradohealth.org/weighandwin.
Take precautions with bats, which may carry rabies
Rabies is a potentially deadly virus transmitted through the saliva of an infected animal.  Some bats have tested positive for rabies in Northwest Colorado. Follow these precautions to avoid exposure to potentially infected bats or other wild animals:  
• Never touch a wild bat or any other wild animal.  
• Teach children who find a bat to leave it alone and tell an adult.
• Keep your doors and windows covered with intact screens. Do not leave screenless doors or windows open in the evening.
• If you have bats in your house, call a professional trapper with experience removing bats from homes.
• Keep your pets up to date on rabies vaccines. Call your veterinarian if you are unsure of your pet's vaccination status.
• If you are exposed to a bat, if possible, safely collect the animal using a shovel (do not use your hands, even if you are wearing gloves) and contact the Routt County Department of Environmental Health at 970-870-5588.
• If you are bitten by a bat or awake to find a bat in the room where you are sleeping, contact your medical provider and Northwest Colorado Health at 970-879-1632.
For more information, go to colorado.gov/cdphe/rabies.
Avoid mosquito bites and West Nile virus
Northwest Colorado Health advises precautions against mosquitoes, which can carry West Nile virus.
• Drain standing water where mosquitoes lay eggs. Empty old tires, cans, flower pots, clogged rain gutters, rain barrels and toys where puddles occur.
• Limit outdoor activities or take precautions during dusk and dawn, when mosquitoes are most active.
• Dress in long sleeves and pants in active mosquito areas.
• Insect repellents containing DEET are effective in repelling mosquitoes. Always follow label instructions and precautions. The American Academy of Pediatrics recommends not using insect repellent on children younger than two months old and not using repellents containing more than 30 percent DEET on children. For tips on safely using insect repellents on children, go to healthychildren.org (type "insect repellent" in the search box).
West Nile virus is rare, but if you have symptoms including high fever, severe headache and stiff neck, contact your health care provider immediately. For more information, go to cdc.gov/westnile.  
For the purposes of identity protection, recent legislation requires the removal of the Social Security number from all Medicare cards. New cards will automatically be mailed to members, in waves throughout the country, between April 2018 and April 2019.
The new cards will be paper, to make it easier for providers to process, and the cards will no longer have a number based on Social Security numbers. They will, instead, have a Medicare Beneficiary Identifier — a unique, randomly generated series of 11 uppercase letters and numbers designed to reduce the risk of identify theft.
There will be no change to current coverage and benefits with the new card. Destroy cards after new card arrives.
• If needed, verify address on file with Social Security by contacting Social Security at 1-800-772-1213, visiting myssa.gov or going to a local SSA office.
• Unless members have generated the inquiry, don't give out personal information. Medicare will not ask for that information.
• This new card is free. Medicare will not ask for payment.
• Members should guard their card. Share Medicare card information only with insurer, pharmacists and health care providers.
• Cards arrive at different times. Check status at medicare.gov.
Those who need help signing up for Medicare, have been the victim of Medicare fraud, errors or abuse or to find out if they qualify for low-income assistance with Medicare, contact the local division of the Colorado State Health Insurance Assistance Program at 970-819- 6401.
Residents advised to protect themselves from hantavirus
Northwest Colorado Health advises precautions when cleaning areas inhabited by rodents. Hantavirus is a rare but potentially fatal respiratory illness carried primarily by deer mice. People can be infected by breathing in dirt and dust contaminated with deer mouse urine and feces. Hantavirus can begin one to six weeks after exposure. Early symptoms are fatigue, fever and muscle aches and may also include headaches, dizziness, chills and abdominal problems. If a person experiences these symptoms and has potentially been exposed to rodents, they should seek medical attention immediately. Wear rubber gloves when cleaning areas inhabited by rodents. Do not stir up dust by sweeping or vacuuming. Spray rodent urine, droppings or nesting materials with disinfectant or a bleach/water solution before wiping up. Then disinfect the entire area. For more information, go to cdc.gov/rodents/cleaning.
Take precautions to avoid foodborne illness
Each year, one in six Americans becomes ill as a result of consuming foods or beverages contaminated with disease-causing microbes or pathogens. Northwest Colorado Health recommends the following precautions to reduce the risk of foodborne illness.
• Always wash hands with soap and water before preparing food.
• Cook meat, poultry and eggs thoroughly. Use a food thermometer to measure internal temperature of meat.
• Wash hands, utensils and cutting boards after they have been in contact with raw meat or poultry and before they touch another food.
• Refrigerate leftovers that won't be eaten within four hours. Bacteria can grow quickly at room temperature.
• Wash produce in running tap water. Remove outermost leaves of a lettuce or cabbage. Bacteria can grow well on the cut surface of a fruit or vegetable. Take care not to contaminate produce while slicing on a cutting board, and don't leave cut produce out for many hours.
• Keep food away from flies and insects.
Common symptoms of foodborne illness include vomiting, diarrhea, abdominal pain, fever and chills. Avoid preparing food for others if you have these symptoms.
Pregnant women, the elderly and those with weakened immune systems are at higher risk for severe infections and should not consume undercooked animal products. Contact a healthcare provider if foodborne illness is suspected. For more information, visit cdc.gov/foodsafety/facts.
---
Support Local Journalism
Support Local Journalism
Readers around Steamboat and Routt County make the Steamboat Pilot & Today's work possible. Your financial contribution supports our efforts to deliver quality, locally relevant journalism.
Now more than ever, your support is critical to help us keep our community informed about the evolving coronavirus pandemic and the impact it is having locally. Every contribution, however large or small, will make a difference.
Each donation will be used exclusively for the development and creation of increased news coverage.
---
Start a dialogue, stay on topic and be civil.
If you don't follow the rules, your comment may be deleted.
User Legend:

Moderator

Trusted User
---
News
Peak Health Alliance, a health care purchasing cooperative created in Summit County in 2018 after it had one of the highest average health care costs in the nation, is looking to expand to Routt County.
---
---
See more