CrossFit Steamboat introduces new sober active community, The Phoenix
STEAMBOAT SPRINGS — Most people can picture what addiction looks like.
It's the endless number of glasses poured or, maybe, bottles of pills ingested.
Ronni Waneka, owner of CrossFit Steamboat, pictures her brother's death from alcoholism.
If you go
What: The Phoenix kickoff event
When: 10:30 a.m. Saturday, Jan. 12
Where: Crossfit Steamboat, 2645 Jacob Circle
Contact: Ronni@crossfitsteamboat.com for more information
"I have lots of addiction in my life, in all different forms," Waneka said. "I lost my brother a year and a half ago to alcoholism; my other brother is six years sober. Tyson, my husband, will be 13 years sober in January. I actually have people in my life that are still in the throws of it."
Recovery is harder to picture for those who don't understand. In movies or TV shows, it's depicted as people sitting in a circle, talking about their past at an Alcoholics Anonymous meeting. Waneka is trying to change that narrative by bringing a new program to Steamboat Springs called The Phoenix.
It's a sober active community based in Denver, with more than 26,000 recovering participants in chapters all across the U.S. It's a community of people in recovery who come together for one-hour events, usually consisting of a physical activity like CrossFit, rock climbing or yoga.
For Waneka, it's a way to heal — she couldn't help her brother, but she can help others before it's too late.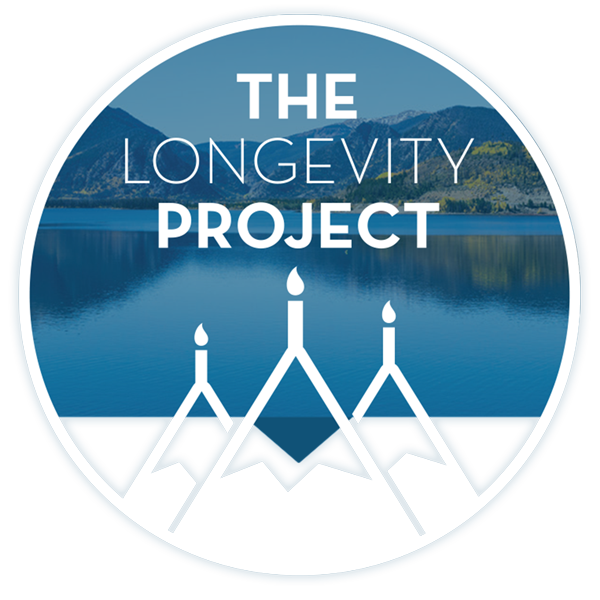 Participate in The Longevity Project
The Longevity Project is an annual campaign to help educate readers about what it takes to live a long, fulfilling life in our valley. This year Kevin shares his story of hope and celebration of life with his presentation Cracked, Not Broken as we explore the critical and relevant topic of mental health.
Her husband, Tyson Waneka, will mark 13 years of sobriety from alcohol addiction Jan. 9.
"I got sober through a 12-step program and rehab, but maintaining sobriety, CrossFit helped," Tyson said. "We just come in and work out together and have a good time. I feel like that's what you need in sobriety, you need the feeling of being cared about, that you're wanted, that you belong to something."
The Phoenix will start by meeting weekly at 10:30 a.m. Saturdays at CrossFit Steamboat. The first session will be held Jan. 12.
To participate, a person needs only to have achieved 48 hours of sobriety. There are no fees, but because CrossFit is not free for just anyone, the classes are called "events."
Since Ronni is not someone who suffers from substance abuse disorder, she has to have someone in recovery, like Tyson, present at every event. It's a model that The Phoenix values.
"Essential elements that we see that make The Phoenix so successful is the peer model," said Todd Jones, The Phoenix Colorado expansion leader. "Most of us have experience in recovery or with people with recovery. It creates community, and the opposite of addiction is community — creating a sense of belonging."
Jones, now also the Colorado Springs chapter leader, went to drug court in Colorado Springs and had been arrested seven times in six months, including being charged with three felonies. He first got involved with The Phoenix in 2011 and has been sober ever since.
He will attend the first Phoenix event in Steamboat.
A worthy local cause
Recovery hits close to home at CrossFit Steamboat. Ronni knows of at least five people in recovery who are members of the gym. Four of them went through The Phoenix training and will volunteer at events.
Mac Stilec, a member at CrossFit Steamboat, said The Phoenix helped him stay sober after he entered rehab in the Denver area in 2011.
"I heard about The Phoenix from my counselor and went there with another guy who I was in rehab with," Stilec said. "We went to the Boulder rock climbing gym and that's how we started hanging out."
Stilec also attended CrossFit classes at The Phoenix's home base on Champa Street in Denver. Stilec's substance abuse stemmed from a lifetime of trauma and a mental disorder he didn't know about until later in life.
At age 11, Stilec lost his father, and Stilec remembers drinking a lot in college. Following his graduation from Regis University, Stilec spent three years in the military, including two in the National Guard and one in the Marines. He achieved sobriety in Denver from 2011 to 2012, then entered the Marines for a year before learning that he struggled with bipolar disorder.
Stilec moved to Steamboat Springs in 2013 and relapsed following the death of his grandmother.
"When I first moved up here is when I got discharged from the Marines," Stilec said. "I spent some time in a hospital, got discharged, was under the care of my parents."
Stilec lived in Steamboat Springs from 2013 to 2016. He moved to Grand Junction to work as an adolescent mental health counselor, while also spending time volunteering with the Red Cross by installing smoke alarms in homes.
Volunteering was one of the ways Stilec stayed away from alcohol, but he still longed for a community that he had at The Phoenix.
He returned to Steamboat to work as an addiction tech at The Foundry this year and now works at Midwest Electrical Systems. He said he wanted to help Ronni bring The Phoenix to Steamboat as someone who knows the program.
"It's giving you more tools to move forward and to at least be content with who you are," Stilec said. "They can go to seven meetings a week and they can talk about being sober, but when they go home and they're by themselves and they're bored, then they might think about using or drinking."
While Ronni and Stilec believe any city or town in the U.S. could use The Phoenix, they believe it's especially needed in the Steamboat community.
"It has kind of a party atmosphere," Stilec said. "There's a lot of people who come and party for the winter or the summer or vice versa, and some of those people stay. And if they stay, then maybe their problems stay, too."
A trauma-informed program
The Phoenix events will differ from regular CrossFit classes by creating a trauma-informed environment with a strict code of conduct, like not taking off their shirts because some may have physical scars of trauma they don't wish to show.
The Phoenix also promotes viewing sobriety through a more positive lens by changing the language surrounding addiction. The Phoenix refers to addiction as substance abuse disorder. Participants also are encouraged to wear T-shirts with the word "Sober" printed on it to show they are proud of what they overcome.
"If I tell you I'm an alcoholic, you think I'm an active alcoholic, which is really hard for people to do in recovery because that's the biggest thing — admitting you have a problem," Tyson said. "Wearing the shirt is empowering."
In a regular CrossFit class, coaches make hands-on adjustments to help athletes learn proper form, but that touching is not allowed at The Phoenix. Coaches talk through the movements and bring each movement down to its most basic level.
Workouts are also tailored as entry-level, since CrossFit can seem intimidating. Ronni will lead the workouts as a coach, while her peer-leading volunteers can relate through personal experience and help guide others in the right direction.
"I always have to have somebody with me," Ronni said. "Ideally, I would be in recovery, but because I'm not, people won't trust me as much. If they really have an issue or want to know how long someone has been sober, they can go to people like Tyson or Mac."
Eventually, Ronni hopes to grow The Phoenix into a program that hosts events beyond CrossFit, especially since Steamboat offers an abundance of outdoor or fitness options.
But for now, she'll consider it a success even if just one person walks through the door on Jan. 12.
"The hope is that people stay sober because they like it enough," Ronni said. "That's a motivation for them to make it through the week, and they know they can't come if they don't have 48 hours sober."
To reach Leah Vann, call 970-871-4253, email lvann@SteamboatPilot.com or follow her on Twitter @LVann_Sports.
---
Support Local Journalism
Support Local Journalism
Readers around Steamboat and Routt County make the Steamboat Pilot & Today's work possible. Your financial contribution supports our efforts to deliver quality, locally relevant journalism.
Now more than ever, your support is critical to help us keep our community informed about the evolving coronavirus pandemic and the impact it is having locally. Every contribution, however large or small, will make a difference.
Each donation will be used exclusively for the development and creation of increased news coverage.
---
Start a dialogue, stay on topic and be civil.
If you don't follow the rules, your comment may be deleted.
User Legend:

Moderator

Trusted User
---
News
The iconic cone-shaped building on the corner of Yampa and 11th streets in downtown Steamboat Springs was once a wood-waste burner before being moved to become the home for Sore Saddle Cyclery and Moots Bicycles.
---
---
See more