Cowboy's cross-country journey makes stop in Craig
Learn more
For information on Idaho man Phil Dawson's cause to raise money and awareness for children, or to donate, visit http://www.americafundra...
Phil Dawson holds a picture of Bear, a 2-year-old Idaho boy who was diagnosed with leukemia, Wednesday at his camp at the Moffat County Fairgrounds. Dawson said he keeps a few pictures of the children he's trying to help as motivation on his trips.
Shawn McHugh
Learn more
For information on Idaho man Phil Dawson's cause to raise money and awareness for children, or to donate, visit http://www.americafundra…
The 59-year-old cowboy unsaddled his tired horses and unpacked the one set of clothes he brought on his cross-country journey.
Phil Dawson, of Idaho, is more than a month into his 7,500-mile trip that is expected to last a year-and-a-half. He came Wednesday to Craig, stopping at the Moffat County Fairgrounds to rest and regroup before continuing his trip.
---
---
Dawson is making his third pack trip across the U.S. to raise money for America Fundraisers Inc., a non-profit organization that assists families with medical expenses for children who need organ transplants.
He began June 5 in Jerome, Idaho, and will travel through Colorado, New Mexico and numerous other states before he returns home. On Thursday, he left Craig heading toward Meeker.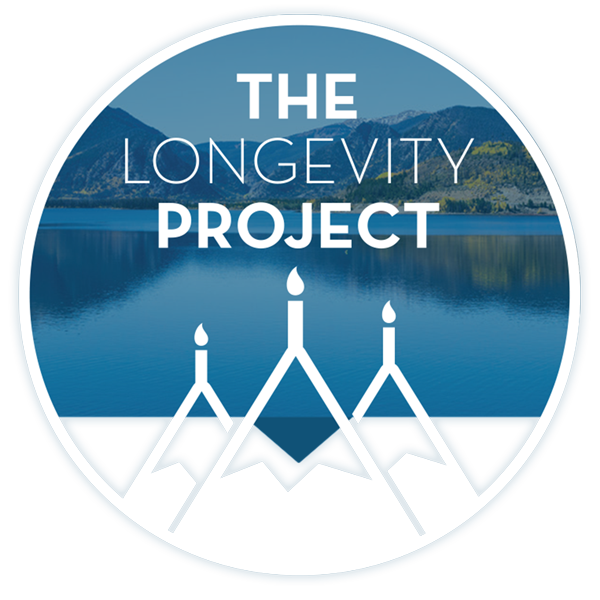 Participate in The Longevity Project
The Longevity Project is an annual campaign to help educate readers about what it takes to live a long, fulfilling life in our valley. This year Kevin shares his story of hope and celebration of life with his presentation Cracked, Not Broken as we explore the critical and relevant topic of mental health.
---
---
"I can make a difference," Dawson said Wednesday, recalling the words that got him started and motivate him through each day.
Dawson stabled his three horses at the fairgrounds, and went to the Laundromat, where he washed his only spare set of clothes.
He met Colette Erikson, who listened to Dawson's story and decided, with the help of Cindy Evans, to bring the traveler bales of hay and water for his horses.
Dawson relies on the assistance of people like Erikson and Evans to survive after the $30 he started with was spent.
Dawson founded American Fundraisers Inc., after discovering he had cancer.
But, instead of thinking of himself, Dawson decided to try to help children who were suffering from long-term illnesses.
In 2008, Dawson began fundraising to help children by embarking on a pack trip from Hagerman, Idaho, to Richmond, Va., which lasted five months.
He raised $20,000 along the way, and followed up with a 2,500-mile trip in 2009 from Nevada through California, Oregon, Washington, Idaho and Montana, then back to Idaho.
Nearly all the money he raises through the trips goes directly to children in need of transplants.
"Ninety-nine percent goes to the kids," said Dawson, who sold his house to aid the cause.
Dawson said America Fundraisers hasn't been able to assist many kids yet, but he remains hopeful that, as he raises awareness, he'll raise more money and increase the number of children the funds can help.
"When something bad happens, you remember it," Dawson said. "Good takes a while. It's not recognized right away."
Every day, Dawson said he gets calls, letters and e-mails from parents asking for help with their children's expenses, but he relies on a board to select candidates. Selection is based on a set of bylaws and non-profit codes.
"If we get to help two or three people a year, we're doing good," Dawson said.
Protected by a waterproof bag, Dawson carries a picture of one of the kids he's riding for: Bear, a 2-year-old Idaho boy who was diagnosed with leukemia in September 2009. If all goes well, America Fundraisers will be able to cover Bear's medical expenses, provide transport, a per diem and money for future expenses.
To cover his own expenses, Dawson relies on the generosity of others. Some days he has only a few dollars on him, but the generosity of others provides enough, he said.
Dawson said he once walked into a town after going without food for two days. He was handed $20 from a complete stranger.
"They say 'you need help, we'll help you,'" Dawson recalled the stranger saying to him.
He receives help in three forms: from people he meets on the road who provide food, shelter, water or cash for him to complete his journey; from checks received in the mail; or money online via PayPal, which goes directly to children.
Dawson carries his supplies on three horses. Each horse is strapped with two 50-pound bags, which contain a tent, bedding, shoeing equipment, clothes, and some food and water.
He also carries a map with a rough outline of the path he will travel, a GPS, compass and phone with Internet connection.
Water is one thing Dawson said he wishes he could carry more of, especially after his 2009 fundraiser, which temporarily left him without water.
"You do the best you can with what you got," he said.
But, while trekking cross-country offers travelers a chance to meet kind, helping people, Dawson said it also poses danger to himself and his horses.
For that reason, he keeps a rifle strapped to his saddle and a Colt .45 in the holster on his belt.
His horses have also provided some excitement.
Dawson, who works as a horse trainer, was on his way to Craig when his horse got stuck in a ditch after rolling on top of Dawson.
It took three hours and four men to get the horse out, and Dawson was sore for the next few days.
He had another incident that involved his horse flipping up a coil of barbed wire. The wire cut the horse, and Dawson was forced to fashion a tourniquet and apply blood coagulate to the wound.
Luckily, he was able to stop the bleeding.
"You have no choice," he said of the challenges he meets on his travels. "You accept what happens to you."
Dawson joked about the difficulties he faces, and that he'd be surprised if he still had a wife when he gets back home once his trip is complete. But, every morning he wakes up and travels miles for Bear, whose picture he keeps in his pack.
He has overcome illness, dehydration and loneliness to help others like Bear get the help they need.
"I'm not afraid of death," Dawson said. "I can't be worried about that. I've got things to do."
---
Support Local Journalism
Support Local Journalism
Readers around Steamboat and Routt County make the Steamboat Pilot & Today's work possible. Your financial contribution supports our efforts to deliver quality, locally relevant journalism.
Now more than ever, your support is critical to help us keep our community informed about the evolving coronavirus pandemic and the impact it is having locally. Every contribution, however large or small, will make a difference.
Each donation will be used exclusively for the development and creation of increased news coverage.
---
Start a dialogue, stay on topic and be civil.
If you don't follow the rules, your comment may be deleted.
User Legend:

Moderator

Trusted User
---
News
The Longevity Project event, sponsored by Steamboat Pilot & Today, has shifted from in-person to virtual. The keynote speaker Kevin Hines contracted COVID-19, and he will now be presenting his talk remotely.
---
---
See more