Betsy Kalmeyer knows how to go the distance
Steamboat Springs — Betsy Kalmeyer was looking for a new challenge this summer. More specifically, she sought a challenge stiffer than running a 100-mile foot race through the rugged San Juan Mountains of Colorado. Kalmeyer had already conquered the Hard Rock Hundred near Silverton in record time. She was looking for something tougher. She found it in an obscure event called "Nolan's 14."
The test? See how many 14,000-foot peaks in the Collegiate Range one can summit in 60 hours. And while mere mortals might tackle that challenge if they were allowed to shuttle by car from trailhead to trailhead, the runners in Nolan's 14 were required to bushwhack across country to get to the next mountain peak.
Kalmeyer finished in a tie for third in the field of 10 men and two women after conquering 12 peaks in 58 hours and 50 minutes. But it would be inaccurate to characterize Nolan's 14 as a race. This is something altogether different.
---
---
"I put it in another category," Kalmeyer said smiling. "I call it an adventure run."
So what would make Kalmeyer want to put herself through the pain of climbing a dozen 14,000-foot peaks in two and a half days? She gets asked that question often.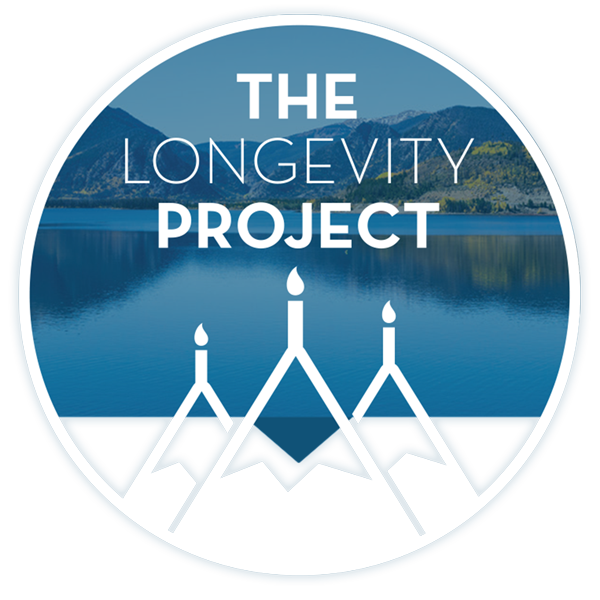 Participate in The Longevity Project
The Longevity Project is an annual campaign to help educate readers about what it takes to live a long, fulfilling life in our valley. This year Kevin shares his story of hope and celebration of life with his presentation Cracked, Not Broken as we explore the critical and relevant topic of mental health.
---
---
"When I tell somebody I've done this, they say, 'Are you crazy? What state hospital did you escape from?'"
Kalmeyer's response is that she enjoys challenging herself, and more than anything, she loves being outdoors. The actual competitions she completes are almost secondary to the lifestyle implicit in the training required by the grueling races.
"It's amazing what the human mind and body can accomplish, and the support of other ultra-runners is amazing" Kalmeyer said. "I love running 20 miles into the backcountry, then turning around and coming back."
Kalmeyer was an athlete from an early age, growing up near Pittsburgh, Pa. Her father, Kelly, was a probation officer he died a couple of years ago. Her mother, Amelia, was a beautician. Amelia still skis today at the age of 82.
The youngest of five children, Betsy began running AAU track with the Pennsylvania Striders at the age of 9. The family joined an outdoor activity club called Wildwood Highlands that gave them access to horseback riding, tennis and skiing. Competitive tennis took her away from track and field for a time. But she played basketball, tennis and ran track in high school. When it came time to make plans for higher education, she was focused on the U.S. Military Academy at West Point.
A photograph of the Rocky Mountains changed her mind.
"I was in the process of applying to West Point," Kalmeyer recalled. "I'd never even heard of the Air Force Academy. But I saw the picture on the cover of the catalog and just fell in love with it."
Kalmeyer was admitted to the freshman class of 1979 (along with Steamboat Springs High School grad Karen Price) and embarked on a military career. Nothing about the Academy was easy.
"It's hard to say you're ever prepared for that," Kalmeyer said of her years as a cadet. "I liked the challenge and it was a challenge both mentally and physically."
Betsy played basketball at the Academy and was interested in flight school, but there was one problem in those days, women weren't allowed to train to become pilots of high-performance aircraft.
"I did not want to fly a tanker," Betsy said. "But I probably would have flown a fighter. If I was going to fly, I wanted to fly something fun."
After graduation, Kalmeyer spent three years as an acquisitions officer at Sunnyvale Air force Station (now Onizuka Air force Station). While there, she used her personal time to obtain a master's degree in exercise physiology at San Jose State University.
When she was offered an opportunity to return to the Academy, she grabbed it. For the next five years, she was a substitute instructor in biology and an assistant coach in tennis and basketball.
"That was great duty," Kalmeyer said. Ironically, several of the women athletes she coached went on to fly fighter jets.
Kalmeyer was hungry for more education and began to look outside the Air Force when she was not selected for the first physical therapy training program in the history of that branch of the armed services.
She also wanted to live in the mountains. After looking at a variety of small Colorado towns, she decided the core group of friendships she had formed in Steamboat was most important to her and came here in 1991. While working as an assistant to a local physical therapist, she decided she was more interested in becoming a physician assistant and left to study at Duke University.
Today, Kalmeyer is a physician assistant working in the wellness program at Yampa Valley Medical Center. The wellness program was created for the employees of companies participating in the Yampa Valley Health Plan. That translates into employees of the Steamboat Ski and Resort Corp and the hospital itself.
Kalmeyer consults with patients on matters of lifestyle, exercise and nutrition.
"It's very rewarding because I really like talking to people about exercise," she said.
Nolan's 14 turned out to be a singularly rewarding experience for Kalmeyer, who climbed more fourteeners in 60 hours than most people do in a lifetime.
She had made a couple of scouting trips in advance of the event to plot the best routes from peak to peak. Her partner, Dick Curtis, is an ultra-marathoner himself. In this case, his role was to meet Kalmeyer at strategic points on the route with nourishment. They kept in touch with a pair of Motorola Talk-a-Buts as Kalmeyer climbed and descended through the night.
Starting with Mount Shavano, west of Poncha Springs, she worked her way up the Collegiate Range and to the summits of Mount Tabequache, Mount Antero and Mount Princeton near Buena Vista. From there it was on to Mounts Yale, Columbia and Harvard.
Betsy didn't leave the trailhead for Yale until 8 p.m., but a full moon came out and guided here toward the peak.
"The idea of climbing the ridges and more technical areas at night it was intimidating, I must say."
There were places where the most direct route down the mountain was a steep chute of loose rock known as scree. During her training missions, those chutes intimidated her, but she worked her way through that hesitancy and her confidence grew.
Late in the second day of the event, Kalmeyer's fatigue began to show as she entered her 38th hour without sleep. On her way from the summit of Harvard to Mount Oxford, she saw a trail high above her in the twilight and made for it. Unfortunately the route was nothing but a game trail and she found herself off course between Oxford and Belford. She pushed on to Belford in the darkness, then was forced to backtrack to summit Oxford.
"That's when I was the most tired and probably not making the best decisions," Kalmeyer said.
On the summit approach to Mount Missouri Saturday night, she found herself in an area where she was definitely confronted with "exposure" in the form of a precipitous drop.
"I thought I was going to die. I thought I was going to fall."
She overcame that fear once again and after gaining the Summit dropped down to a gravel road where Curtis was waiting with a pitched tent. Kalmeyer had bagged 10 peaks but needed to rest.
Curtis recalls thinking there was no way her stiffened muscles would allow her to continue further, but when she awoke several hours later, she was able to walk across the parking lot without difficulty. By 2 a.m., she had summated Mount Huron and in the 56th hour of the event she climbed La Plata Peak, her 12th mountaintop.
What's next for Kalmeyer?
"I'm interested in running the Continental Divide Trail from the Wyoming border to Steamboat. And I'd also like to check into doing the entire Colorado Trail," she said matter-of-factly.
Life is a never-ending challenge for Steamboat's Betsy Kalmeyer. And that's the way she likes it.
---
Support Local Journalism
Support Local Journalism
Readers around Steamboat and Routt County make the Steamboat Pilot & Today's work possible. Your financial contribution supports our efforts to deliver quality, locally relevant journalism.
Now more than ever, your support is critical to help us keep our community informed about the evolving coronavirus pandemic and the impact it is having locally. Every contribution, however large or small, will make a difference.
Each donation will be used exclusively for the development and creation of increased news coverage.
---
Start a dialogue, stay on topic and be civil.
If you don't follow the rules, your comment may be deleted.
User Legend:

Moderator

Trusted User
---