BEHIND THE HEADLINES
Putting the CSAP to the test
Q. What is CSAP actually testing?
A. The CSAP is designed to measure student achievement on the Colorado Model Content Standards. These standards, which define what all students should know and be able to do in various subject areas, were developed over a number of years beginning in 1993. Broad-based input from all segments of our Colorado community was solicited as these standards were developed. Once the standards were defined, assessments began to be developed to measure student progress toward these high standards. These tests are known as CSAP or Colorado Student Assessment Program.
Colorado public school students took CSAP tests this year for reading (grades 3-10), writing (grades 4, 7 and 10), math (grades 5, 8 and 10) and science (grade 8). The reading test for grade 3 was designed to measure only one standard for literacy purposes aligned with the Colorado Basic Literacy Act, but all other tests give achievement information on all six standards per subject area. The CSAPs include a variety of testing forms including multiple choice (where students choose an answer from a list of options), short response items (where students write an answer), and extended response items (where students write an essay giving reasons for their answers). While the CSAP has been designed to measure end-of-year goals aligned with the standards, the test occurs in February due to scoring and reporting requirements at the state level.
---
---
While third-grade results have been received for the spring 2001 testing, all other results will not be available to school districts until after June 1 this year.
Q. How do you measure a proficient or advanced score?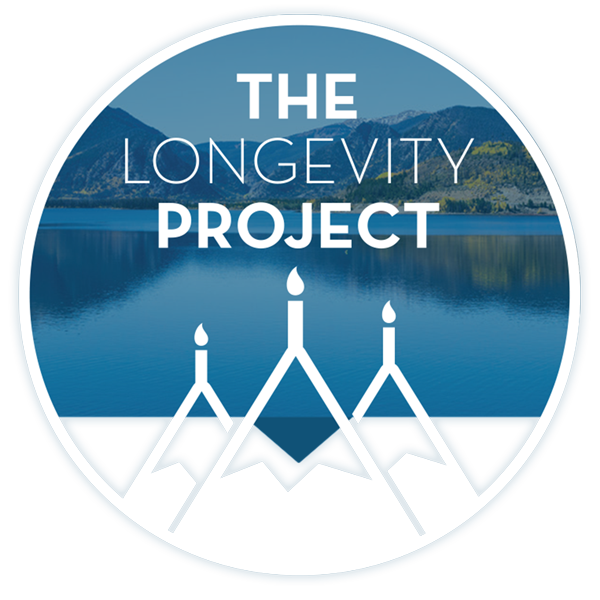 Participate in The Longevity Project
The Longevity Project is an annual campaign to help educate readers about what it takes to live a long, fulfilling life in our valley. This year Kevin shares his story of hope and celebration of life with his presentation Cracked, Not Broken as we explore the critical and relevant topic of mental health.
---
---
A. The CSAP measures student achievement in four levels, including advanced, proficient, partially proficient or unsatisfactory. These levels are determined through a process called "bookmarking," in which items are ranked according to difficulty and student response. These levels of achievement are different from other large-scale test scores, such as Terra Nova, in a very important way.
The Terra Nova, or any other "norm-referenced" test, tells how well a student performs in comparison with other students who took the test in the "norming" group. The CSAP is designed to not give that information, but instead to indicate exactly how close a student's performance is to meeting the standard. Think about taking a group of students on a mountain climb. A CSAP score is designed to indicate exactly where each student would be on the mountain as he/she proceeds to the summit. A norm-referenced score such as Terra Nova would tell where a student would be in relation to the group of students, but would not indicate where that group is on the mountain. While both scores are helpful, the CSAP gives us valuable information on reaching high expectations that have been included in the standards.
It is important to remember that the standards have raised expectations for student achievement. At this time, we are very careful in relating "proficient" scores with the historical concept of "grade level." In the past, a student was considered to be "at grade level" if he/she scored at the 50th percentile on a norm-referenced test. This means if 100 students were lined up in order, a student who is in position No. 50 or higher would be "at grade level." To be proficient on the CSAP, it has been determined that a student would have to score at about the 70th percentile on a norm-referenced test, or would have to be in position No. 70 or higher.
Q. Does each individual student understand his/her personal score, or is the CSAP based on entire grade levels?
A. The CSAP results include district-level results, school-level results and individual student results. Students and parents receive a report that outlines proficiency levels, scaled scores and descriptions of that student's achievement. Teachers and principals receive information on individual student achievement and group information that is used to measure instructional effectiveness. Principals and district personnel study group information to assure that programs of study are effective and to determine areas for improvement in various standards areas.
Q. Steamboat Springs School District has noticed an increase in CSAP scores for third-graders. What does that mean?
A. Teachers and principals at our elementary schools have been working very hard to address all students' literacy needs. This work will continue to be reflected in improved CSAP scores. Please remember that the third-grade CSAP is designed to measure only Standard No. 1 for reading. This standard states that students read and comprehend a variety of materials and is best measured with a body of evidence including daily work in the classroom, individual reading assessments and the CSAP.
Each year's CSAP scores are based upon a different group of students' achievements as measured on this assessment. An increase or decrease between two year's scores at third grade could mean many things. In a small district such as ours, we must be aware that the difference in one or two students from one year to the next could affect the overall percentages much more than a district with many more students in a grade level.
Q. How do you accurately assess CSAP results as reflective on teachers and/or students?
A. Principals, teachers and district personnel study group CSAP information for evidence of program and instructional strategy effectiveness or need for improvement that can then be used for continual improvement. CSAPs provide us with one score that is used to measure some school goals based upon teacher effectiveness and, ultimately, student achievement. They also provide an important measurement for district and school accreditation with the state.
Q. Why do you think community members have voiced concern over teachers directing their curriculum to attain higher test scores? How can we be sure teachers are not teaching the test?
A. Standards and aligned assessments like CSAP provide a clear target for student learning. With this in mind, directing curriculum toward this target is appropriate, but teaching the test is definitely not!
This is the difference between "teaching to the tested targets" and "teaching the test." As a secure testing tool, 25 percent of each CSAP test is removed each year and is replaced the next year with new items.
These removed items are sent to schools as "released items" to help model the format and content targets of the CSAP. This provides models for instruction and helps to assure that "teaching the test" does not occur.
---
Support Local Journalism
Support Local Journalism
Readers around Steamboat and Routt County make the Steamboat Pilot & Today's work possible. Your financial contribution supports our efforts to deliver quality, locally relevant journalism.
Now more than ever, your support is critical to help us keep our community informed about the evolving coronavirus pandemic and the impact it is having locally. Every contribution, however large or small, will make a difference.
Each donation will be used exclusively for the development and creation of increased news coverage.
---
Start a dialogue, stay on topic and be civil.
If you don't follow the rules, your comment may be deleted.
User Legend:

Moderator

Trusted User
---
News
KREMMLING — West Grand has been a nemesis of the Hayden High School football team for years. The Mustangs have won one-sided games over the Tigers for more than a decade. The last time Hayden…
---
---
See more