The Bock's Office: Halloween movies to scare and surprise
2015 Halloween movies
"The Visit," 2 out of 4 stars
"Hotel Transylvania 2," 2 out of 4 stars
"Crimson Peak," 3 out of 4 stars
If you go...
"The Last Witch Hunter," rated PG-13
Rating: 2.5 out of 4 stars
Running time: 106 minutes
Starring: Vin Diesel, Rose Leslie, Elijah Wood and Michael Caine
Now playing at Wildhorse Stadium Cinemas.
If you go...
"Goosebumps," rated PG
Rating: 3 out of 4 stars
Running time: 103 minutes
Starring: Jack Black, Dylan Minnette, Odeya Rush and Amy Ryan
Now playing at Wildhorse Stadium Cinemas and Craig's West Theatre.
There's a vast library of scary movies, be they genuinely terrifying or laughably bad, reaching back for decades.
You needn't look too far back in the annals of Redbox or Netflix to find horror flicks released this year such as "Insidious: Chapter 3" or the remake of "Poltergeist." Still, you can't beat a true theatrical experience when it comes to this genre, and it's worth the price of admission if you find something suitable for your tastes among these films still in the cineplex.
2015 Halloween movies
"The Visit," 2 out of 4 stars
---
---
"Hotel Transylvania 2," 2 out of 4 stars
"Crimson Peak," 3 out of 4 stars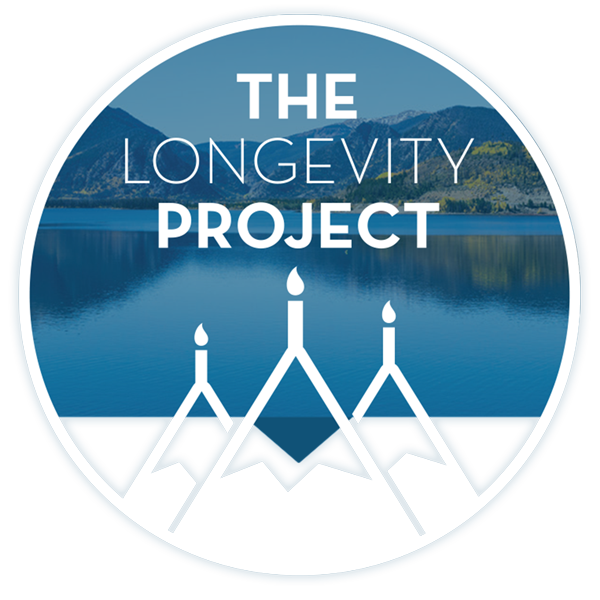 Participate in The Longevity Project
The Longevity Project is an annual campaign to help educate readers about what it takes to live a long, fulfilling life in our valley. This year Kevin shares his story of hope and celebration of life with his presentation Cracked, Not Broken as we explore the critical and relevant topic of mental health.
---
---
If you go…
"The Last Witch Hunter," rated PG-13
Rating: 2.5 out of 4 stars
Running time: 106 minutes
Starring: Vin Diesel, Rose Leslie, Elijah Wood and Michael Caine
Now playing at Wildhorse Stadium Cinemas.
If you go…
"Goosebumps," rated PG
Rating: 3 out of 4 stars
Running time: 103 minutes
Starring: Jack Black, Dylan Minnette, Odeya Rush and Amy Ryan
Now playing at Wildhorse Stadium Cinemas and Craig's West Theatre.
"The Visit"
Having never met their grandparents, teenage siblings Becca and Tyler (Olivia DeJonge, Ed Oxenbould) are excited about spending a week with Grandma and Grandpa (Deanna Dunagan, Peter McRobbie) at their rural Pennsylvania home.
Their interaction with their elderly hosts starts to turn peculiar before too long, as their grandparents display some disturbing behavior, leaving the kids to wonder if they'll make it through the trip alive.
M. Night Shyamalan returns to suspense rather unceremoniously with this mild entry that may creep you out but probably won't give you any memorable frights. Whoever keeps demanding more "found footage" features isn't helping further the possibilities of what scary movies can do, yet at least it keeps the budget cheap.
The director's signature style doesn't help either, although it does make familiar viewers reexamine the premise and find a new way to be unnerved, so that's something at least.
"Hotel Transylvania 2"
Count Dracula (voice of Adam Sandler) has accepted his vampire daughter (Selena Gomez) is in love with a human (Andy Samberg), but after the birth of their son, Dennis (Asher Blinkoff), the braggadocious bloodsucker is insistent on making the toddler just like him.
This cuddly cartoon has some appealing animation and is a little easier to take than its predecessor, but the sheer amount of monsters and the voice talent behind them becomes a stake through the heart within minutes. Few of the actors really get a chance to shine, from Kevin James as Dr. Frankenstein's pride and joy to Steve Buscemi as weary werewolf Wayne to David Spade as the Invisible Man, whose whiny nature makes up for being transparent. The list goes on, but at least they give plenty of attention to Mel Brooks as Drac's dad, Vlad.
Because there's no such thing as too many Yiddish vampires.
"Crimson Peak"
In turn-of-the-century New York, aspiring authoress Edith Cushing (Mia Wasikowska) falls in love with dashing Englishman Sir Thomas Sharpe (Tom Hiddleston), an aristocrat hoping to make a name for himself in the construction industry.
After the death of her father (Jim Beaver), Edith is whisked away by her new husband to his British manor he shares with his sister (Jessica Chastain). The honeymoon period is anything but happy, though, as the young bride is tormented by an onslaught of unfriendly spirits and the sneaking suspicion her days might be numbered.
Any movie that has its main character explaining ghosts are a metaphor loses points in the subtlety department, but even though director Guillermo del Toro's story, scripted with Matthew Robbins, is all too simple to unravel, it's a delightful visual journey from the man who gave us "Pan's Labyrinth."
The nightmarish look of the dreary, secret-filled Allerdale Hall is enhanced by snow indoors courtesy of a gaping hole in the roof and a sanguinary presence that's even more off-putting than the ghosts of this haunted house: A reddish clay engulfing the property to make it appear like blood oozes from the ground and walls.
Home sweet home, right?
"The Last Witch Hunter"
A band of warriors successfully battles an evil witch (Julie Engelbrecht) in the 13th century, but one of them, named Kaulder (Vin Diesel), is cursed with immortality, spending 800 years as the guardian of humanity from black magic.
The truce between mankind and witches that has stood for centuries looks to be threatened when Kaulder's clergy associate (Michael Caine) is apparently murdered, leaving him to track down the culprits, though he may need the aid of a young priest (Elijah Wood) and a witch (Rose Leslie) who's more interested in peace than power.
Though not as unabashedly tongue-in-cheek as "Hansel and Gretel: Witch Hunters," it's pretty much the same approach here for the standard Diesel vehicle. A moronic movie is only as good as its hero, and the gravel-voiced guy is up to the task as a man of the Middle Ages who still doesn't look like he's hit middle-age. Haunted by his endless life more than the beings who cast that spell on him in this action piece that benefits from its willful admission that it's really quite dumb.
"Goosebumps"
A move to a new town isn't sitting well with teenager Zach Cooper (Dylan Minnette), but things take a turn for the positive when he meets his cute new neighbor, Hannah (Odeya Rush). Unfortunately, her father (Jack Black) is insanely overprotective to the point that Zach is sure something sinister is happening next door.
An examination of the house leads to the realization that he's living next to horror writer RL Stine, but in his haste, the well-meaning kid accidentally unleashes the terrors within the pages of the "Goosebumps" series onto an unsuspecting world.
A trip down memory lane for kids who grew up in the 1990s and read these books under the covers with a flashlight, this creature feature is bursting with the weird and wonderful things that were on display at every Scholastic book fair, be they malevolent lawn gnomes, a colossal praying mantis or the Abominable Snowman of Pasadena.
Black does a serviceable job as the man who brought these monstrosities to life, though it's his dual role as Slappy the ventriloquist's dummy, Stine's wicked literary alter ego, that makes this more than a goofy kid's matinee, going deeper than you'd think with respectable special effects and an emotional poignancy that creeps up and startles you.
Also, remember, boys and girls: the real monsters are the ones who burn books.
Contact Andy Bockelman at 970-875-1793 or abockelman@CraigDailyPress.com or follow him on Twitter @TheBocksOffice.
---
Support Local Journalism
Support Local Journalism
Readers around Steamboat and Routt County make the Steamboat Pilot & Today's work possible. Your financial contribution supports our efforts to deliver quality, locally relevant journalism.
Now more than ever, your support is critical to help us keep our community informed about the evolving coronavirus pandemic and the impact it is having locally. Every contribution, however large or small, will make a difference.
Each donation will be used exclusively for the development and creation of increased news coverage.
---
Start a dialogue, stay on topic and be civil.
If you don't follow the rules, your comment may be deleted.
User Legend:

Moderator

Trusted User
---
Explore Steamboat
The skies over Steamboat Springs will be busy this weekend, as the Steamboat Springs Airport Fly In and Appreciation Day takes place 7 a.m. to 3 p.m Sunday. The public is invited to visit the…
---
---
See more