Steamboat Springs BMX track near Howelsen redesigned to be top tier
For more
For more information about volunteering to help finish the track or donating to support it, call Steamboat's Team Flying Wheels at 970-871-9500.




Track designer Eric Bress, track president Gina Grether and track director Brian Deem stand in front of Steamboat's newest cycling venue, the Steamboat Springs BMX track at the base of Howelsen Hill.
Joel Reichenberger

For more
For more information about volunteering to help finish the track or donating to support it, call Steamboat's Team Flying Wheels at 970-871-9500.
Steamboat Springs — Steamboat Springs' newest gift to the outdoor-minded was unwrapped Friday afternoon to the soundtrack of a rumbling dump truck and the back-up alarm on a roaring front loader.
Gina Grether hopped on a BMX bike and cruised to the top of a large dirt mound. She waited there and then rocketed back down, pumping over the next set of rollers on the brand-new, once-ridden Steamboat Springs BMX track.
---
---
Saturday brought more test rides, and organizers plan to rip the wrapping paper off the 950-foot, professionally designed track with a grand opening celebration this month.
On Friday afternoon, though, outside Grether's short dash, three of the people most responsible for the new track — Grether, Brian Deem and Eric Bress — just soaked it in. The work mostly was done. The riding had yet to truly begin, and the trio stood atop a rock on the edge of a ridge off Howelsen Hill, looking down at their creation.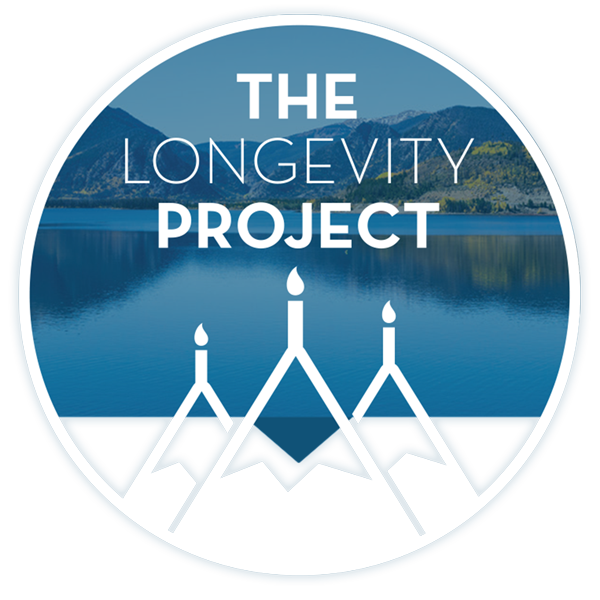 Participate in The Longevity Project
The Longevity Project is an annual campaign to help educate readers about what it takes to live a long, fulfilling life in our valley. This year Kevin shares his story of hope and celebration of life with his presentation Cracked, Not Broken as we explore the critical and relevant topic of mental health.
---
---
"That," designer Bress said, "looks pretty good."
Super summer
Debt and cash-flow problems have wracked the city and many of its inhabitants in 2010, but summer proved to be a time area cyclists and alternative sports junkies never will forget, a time when things simply came together.
Although it was unveiled just ahead of last fall's snows, the Bear River Skate Park opened in early spring. A pump track was built and opened at Ski Time Square near the base of Steamboat Ski Area. Cycling events including the Tour de Steamboat and the Steamboat Stage Race enjoyed bumps in participation, as did the long-standing Steamboat Springs Running Series.
Steamboat Ski Area hired Gravity Logic to map a downhill-only freeride mountain bike park on its slopes and then to flag out the first two trails of such a complex. Hundreds participated in the Ride 4 Yellow event, which drew Lance Armstrong to Steamboat for a bike ride and collected more than $300,000 for cancer research and patient support.
And Friday, the finishing touches were put on a new BMX track, the product of five years of asking and investigating, convincing and building.
"There are big movements here in the bike world," Grether said. "We all have similar ideas about riding and different ways of expressing them."
That spirit helped pay off for those hoping to build the track, which is northwest of the softball fields on the sliver of land between the fields, the corner of Howelsen Hill and the railroad tracks that bisect the town.
The idea of a new BMX track to replace a smaller, overgrown one was born in 2005, Grether said, an idea she and her BMX-minded friends thought was on the precipice of seeing daylight each summer.
Small improvements and steady work never grew the track into a top-level venue, however.
Things began to change when Grether sought to align Steamboat's small BMX club, Team Flying Wheels, with the National Bicycle League, a nonprofit sanctioning body.
Steamboat's group joined the NBL, which in turn sent Bress, its main track designer, to the Yampa Valley.
"It took all that time from 2005 for the donations to come through, piece by piece," said Grether, who moved to town in 1992. "We continued to do this because this community needs more drop-in sports. This is something that's bike-friendly for all ages and all types of riders."
Squeezing it in
Redesigning Steamboat's dilapidated facility on the piece of land approved by the city wasn't easy, Bress said. The plot is not large in the first place, not big enough for many of the tracks he travels the world to design.
"We also had to keep room for the Nordic ski area, which runs right through here," Deem said. "Eric left the snowcats a very nice area to turn around. There are two trails that come through here."
Looking at the results, fresh chalk helping the various straightaways stand out from the wide swatch of dirt, Deem and Bress were pleased.
It's 950 feet long, Bress said, maybe 300 or 400 feet shorter than the larger tracks he designs, but plenty long enough to be considered a top-tier facility, especially in the BMX-light Rocky Mountain region.
The course turns back on itself for four straight shots, each littered with carefully considered rollers, mounds and berms designed to challenge the expert and the inexperienced.
"We have a technical, professional course," Deem said.
"It's a varied course that requires more than just one skill to ride well," Bress said. "It teaches the kids how to jump, but it's also a very competitive track."
Bress thought big and was pleased, but Friday night, he was headed out of town. He said he's already laid out 20 tracks this year, from California to Colombia to Korea. He's headed back to the U.S. West Coast, might travel later this month back to South America and figures on hitting the United Kingdom and New Zealand soon.
He'll have a hand in designing the 2012 Olympic course in London.
Back in Steamboat Springs, however, Grether and Deem said they hope to take the initial steps to turning a beautiful track into a community treasure.
Donations were a huge part of what they were able to accomplish. SSX Excavating, Wagner Rents and Prestige Property Detailing all played major roles, as did several private donors, and that's just the start.
Organizers still hope to add starting gates, lights and a public address system, all of which will be necessary for the local BMX racing circuit they hope to start next summer.
"Our track will be sanctioned, and we'll be able to put on races," Grether said. "This could even generate a state or a national BMX race. It has that potential."
The possibilities are endless, Grether insisted. Association with the NBL could mean regional and state championships on the track, which she said is worthy of them.
Steamboat is a town proud of its Olympian heritage, and BMX is a sport added to the Summer Olympics in 2008.
From the small but sure-to-grow BMX crowd to the champing-at-the-bit freeride mountain bikers, from children as young as 18 months to adventure-minded adults, she's convinced the new track can be something for everyone.
"This should be great for all the user groups," Grether said.
---
Support Local Journalism
Support Local Journalism
Readers around Steamboat and Routt County make the Steamboat Pilot & Today's work possible. Your financial contribution supports our efforts to deliver quality, locally relevant journalism.
Now more than ever, your support is critical to help us keep our community informed about the evolving coronavirus pandemic and the impact it is having locally. Every contribution, however large or small, will make a difference.
Each donation will be used exclusively for the development and creation of increased news coverage.
---
Start a dialogue, stay on topic and be civil.
If you don't follow the rules, your comment may be deleted.
User Legend:

Moderator

Trusted User
---
Explore Steamboat
Soul meets jazz meets funk and rock with the Delvon Lamarr Organ Trio led by Lamarr, who is joined by Jimmy James on the guitar and Dan Weiss on the drums. Lamarr is a self-taught…
---
---
See more