Advertising Information – Newspapers
Local coverage done right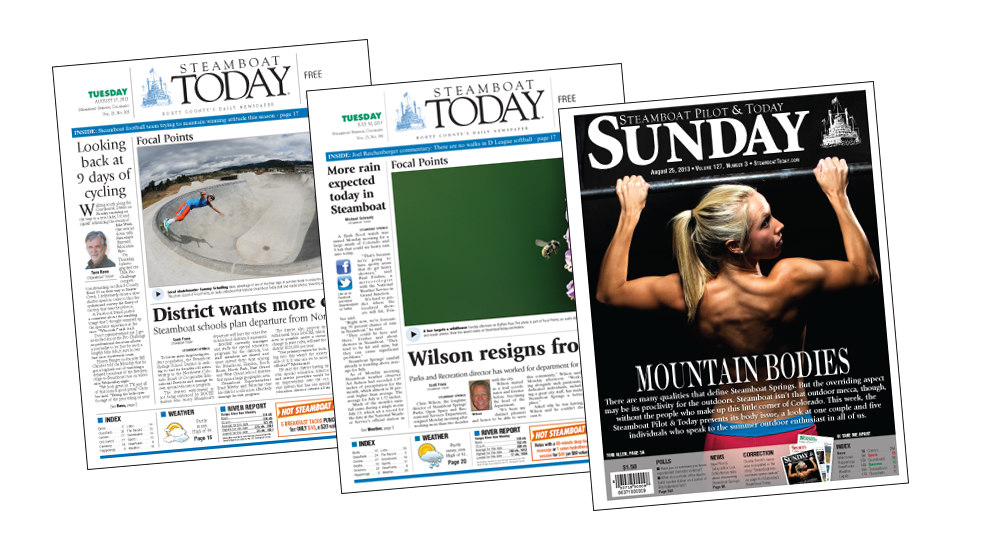 ABOUT THE STEAMBOAT TODAY
Our newspapers are published every morning, seven days a week, 365 days a year. Steamboat Today is a free tabloid newspaper distributed Monday through Saturday. The press run of Steamboat Today is 11,000 Monday through Friday and 9,500 on Saturday. Steamboat Pilot & Today is a paid circulation tabloid newspaper distributed on Sundays. The Pilot & Today's press run is 6,500. All display rates are per column inch.
BY THE NUMBERS
• 80% of Routt County residents read the Steamboat Today three times a week or more.
• 71% of Routt County residents read Steamboat Today yesterday.
• 61% of Routt County residents say Steamboat Today is the best source of advertising information about local stores and businesses.
• 31% of readers live in households with income exceeding $100,000.
• Circulation of Steamboat Today has risen 7% in the past 5 years.• Our audience has never been bigger: 10,500 daily newspapers and 10,500 daily Web users.
Click here for the current rate card